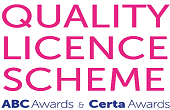 Certificate in Supply Chain Management and Logistics
Capitalise on growing demand for talented supply chain personnel, with this exclusive Certificate in Supply Chain Management and Logistics. Gain access to a broad and diverse job market at home and abroad, with the web's most dynamic transport and logistics college. Oxford Home Study Centre is proud to offer a complete range of supply chain management and logistics courses at a variety of levels. Study in your own time and at your own pace, for the chance to boost your CV with a fully endorsed Level 2 Certificate. This intermediate supply chain management course provides an engaging introduction to logistics management and the importance of strategic supply chain operations. Course content also covers transportation management, procurement, manufacturing and more. With all study aids and learning resources included in the initial fee, our exclusive transport and logistics courses represent unbeatable value for money. Sign up online, or contact the team at Oxford Home Study Centre for more information.
Why Study Logistics Management?
At its heart, supply chain and logistics management is all about getting things from A to B. In an era of near-total globalisation, businesses worldwide have become fundamentally interdependent on one another. Irrespective of the size and nature of the business, its primary functions are operations rely on the input and efforts of manufacturers, suppliers, transportation providers and so on. All of which come together to form long and potentially complex supply chains. Supply chain and logistics management is a field of unique importance and guaranteed long-term relevance. Efficient supply chain management is what enables any business of any size to succeed. Precisely why demand for talented supply chain personnel is at an all-time high, all over the world.
Take the first big step towards a rewarding career in supply chain and logistics management, with the help of Oxford Home Study Centre. This endorsed Level 2 Logistics Management Certificate is delivered over a series of four modules, each concluding with an online assessment for submission to your assigned tutor:
Module 1. Introduction to Logistics Management
The course begins with a fascinating introduction to logistics management, in which candidates consider the functions, objectives and limitations of logistics in business. Globalisation and other important logistics trends are discussed, along with several major logistics activities and the extensive benefits of effective logistics management.
Module 2. Logistics Strategy & Operations
Module two focuses on strategic decision making in logistics management, in which candidates consider various strategic decisions, tactical decisions and operational decisions. The mechanics and applications of logistics audits are also discussed, along with the core components of an effective logistics strategy and the importance of forward planning.
Module 3. Procurement & Manufacturing Strategies
A comprehensive introduction to procurement follows in module three, in which candidates consider the key differences between purchasing and procurement. Course content outlines the aims and importance of strategic procurement, several common challenges to successful procurement and how to both select and monitor the performance of suppliers.
Module 4. Transport Management
The importance of effective transport management in logistics is discussed in module four, which presents candidates with the benefits and drawbacks of the most common transportation options. Candidates learn how to assess and select transport methods strategically, while considering the advantages and disadvantages of working with third party transportation services.
Explore various free courses on our website. You can even take a start with one of our free Supply Chain courses today.
Paying in Instalments: £340(Interest FREE Instalments)
Deposit: £70
No of Instalments: 10
Each Instalment: £27
Pay in Full: (£60 Discount) £280
At the end of this course successful learners will receive a Certificate of Achievementfrom ABC Awards and Certa Awards and a Learner Unit Summary (which lists the components the learner has completed as part of the course).
The course has been endorsed under the ABC Awards and Certa Awards Quality Licence Scheme. This means that Oxford home study centre has undergone an external quality check to ensure that the organisation and the courses it offers, meet defined quality criteria. The completion of this course alone does not lead to a regulated qualification* but may be used as evidence of knowledge and skills gained. The Learner Unit Summary may be used as evidence towards Recognition of Prior Learning if you wish to progress your studies in this subject. To this end the learning outcomes of the course have been benchmarked at Level 2 against level descriptors published by Ofqual, to indicate the depth of study and level of demand/complexity involved in successful completion by the learner.
The course itself has been designed by Oxford home study centre to meet specific learners' and/or employers' requirements which cannot be satisfied through current regulated qualifications. ABC Awards/Certa endorsement involves robust and rigorous quality audits by external auditors to ensure quality is continually met. A review of courses is carried out as part of the endorsement process.
ABC Awards and Certa Awards have long-established reputations for providing high quality vocational qualifications across a wide range of industries. ABC Awards and Certa Awards combine over 180 years of expertise combined with a responsive, flexible and innovative approach to the needs of our customers.
Renowned for excellent customer service, and quality standards, ABC Awards and Certa Awards also offer regulated qualifications for all ages and abilities post-14; all are developed with the support of relevant stakeholders to ensure that they meet the needs and standards of employers across the UK.
An endorsed Level 2 Logistics Management Certificate could open the door to any number of incredible careers worldwide. Supply chain management is a broad and diverse field, which encompasses supply chain planning and design, procurement and supply management, warehouse design, inventory management, distribution network design and so much more besides. Focus your efforts on one specialist area of supply chain management, or become the multi-talented leadership figure you know you can be. Newcomers to logistics management can expect to earn around £20,000 at entry level.
Who Should Take This Course?
This intensive yet accessible course is open to ambitious candidates worldwide, with no entry requirements to fulfil. Our exclusive Level 2 Logistics Management Certificate was created by experienced academics with the following applicants in mind:
Newcomers to logistics management

Supply chain personnel pursuing promotion

Managers and senior leadership figures

Business owners and prospective entrepreneurs

Anyone who works in logistics or warehousing

Jobseekers looking to boost their CVs
Wherever you see yourself in five years, you'll be a step closer to making it happen with a Level 2 Logistics Management Certificate on your resume. Sign up online in just a few clicks, or contact the admissions team at Oxford Home Study Centre for more information.