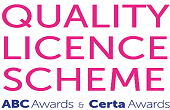 Logistics Short Course
Considering a career change? Ready to take an existing supply chain career to the next level? With this exclusive logistics short course, your future starts right now! Oxford Home Study Centre is proud to offer a complete range of endorsed logistics short courses, with no deadlines imposed and no entry requirements to fulfil. Our short-term courses in logistics are open to ambitious candidates worldwide, 365 days a year. However ambitious your objectives may be, we're here to help you achieve them! Study a detailed overview of the field of logistics management, along with the cornerstones of an effective logistics strategy and the importance of efficient transportation management. All study aids and learning materials are included in the course fee, along with expert tutor support from start to finish. Sign up for this endorsed Level 1 Logistics Management Certificate online, or contact the admissions team at Oxford Home Study Centre for more information.
Why Study Logistics Management?
Recent years have brought about enormous acceleration in global trade. Today, it's the norm for products to be manufactured in one place, shipped to sellers overseas and subsequently sold around the world. Even the smallest businesses rely on products, components and materials that originate from thousands of miles away. For the end-customer, the product journey is something that happens smoothly and silently in the background. For the modern business, it's a complex and challenging journey that must be carefully managed from start to finish. This is precisely where the talented supply chain and logistics manager comes into the equation. To build the skills, knowledge and confidence to oversee key supply chain activities is to become a standout candidate on the job market. Whether new to logistics management or already working in a supply chain setting, this exclusive Level 1 Logistics Management Certificate could help you take that next big step!
Oxford Home Study Centre is proud to offer this introductory supply chain management course, open to newcomers and existing members of the workforce alike. Our exclusive Level 1 Logistics Management Certificate takes place over a series of three modules, during which your assigned expert tutor will provide all the support you need:
Module 1. Introduction to Logistics Management
Module one describes several key activities involved in logistics, while introducing candidates to the functions and objectives of logistics for the modern business. The importance of effective logistics management is also discussed, alongside several major logistics trends such as globalisation, outsourcing and concentration of ownership.
Module 2. Logistics Strategy & Operations
Module two guides candidates through the process of making strategic decisions in logistics, while presenting the different types of strategic decisions and the value of forward-planning. Candidates study the components of an effective logistics strategy, how to conduct a logistics audit and the differences between strategic decisions, tactical decisions and operational decisions.
Module 3. Transport Management
Concluding the course, module three examines the value and importance of efficient transport management and logistics. Candidates study the benefits and drawbacks of various transportation options, along with how to choose an appropriate mode of transportation and the potential benefits of working with external transportation service providers.
Explore various free courses on our website. You can even take a start with one of our free Supply Chain courses today.
Paying in Instalments: £140 (Interest FREE Instalments)
Deposit: £20
No of Instalments: 12
Each Instalment: £10
Pay in Full: (£41 Discount) £99
At the end of this course successful learners will receive a Certificate of Achievementfrom ABC Awards and Certa Awards and a Learner Unit Summary (which lists the components the learner has completed as part of the course).
The course has been endorsed under the ABC Awards and Certa Awards Quality Licence Scheme. This means that Oxford home study centre has undergone an external quality check to ensure that the organisation and the courses it offers, meet defined quality criteria. The completion of this course alone does not lead to a regulated qualification* but may be used as evidence of knowledge and skills gained. The Learner Unit Summary may be used as evidence towards Recognition of Prior Learning if you wish to progress your studies in this subject. To this end the learning outcomes of the course have been benchmarked at Level 1 against level descriptors published by Ofqual, to indicate the depth of study and level of demand/complexity involved in successful completion by the learner.
The course itself has been designed by Oxford home study centre to meet specific learners' and/or employers' requirements which cannot be satisfied through current regulated qualifications. ABC Awards/Certa endorsement involves robust and rigorous quality audits by external auditors to ensure quality is continually met. A review of courses is carried out as part of the endorsement process.
ABC Awards and Certa Awards have long-established reputations for providing high quality vocational qualifications across a wide range of industries. ABC Awards and Certa Awards combine over 180 years of expertise combined with a responsive, flexible and innovative approach to the needs of our customers.
Renowned for excellent customer service, and quality standards, ABC Awards and Certa Awards also offer regulated qualifications for all ages and abilities post-14; all are developed with the support of relevant stakeholders to ensure that they meet the needs and standards of employers across the UK.
This foundation-level logistics and supply chain management course is ideal for newcomers. Pave the way for more advanced studies at diploma level, or lay a solid foundation for a future career in the field. Supply chain and logistics management studies also come highly recommended for business owners, or entrepreneurs considering new business establishment. Careers in the field of logistics and supply chain management typically attach salaries in the region of £25,000 and up.
Who Should Take This Course?
Oxford Home Study Centre is proud to welcome ambitious candidates from all over the world, with no entry requirements imposed on any of our courses. This introductory Level 1 Logistics Management Certificate may prove of particular interest to the following applicants:
Newcomers with no supply chain experience

Members of the workforce pursuing promotion

Anyone considering a career change

Business owners and prospective entrepreneurs

Anyone who works in procurement or logistics

Jobseekers working on their employability
Enrolment is open 365 days a year, making now the perfect time to get started. Sign up today, or contact the student support team at OHSC if you have any questions.