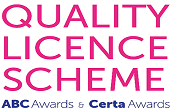 Train the Trainer Certification
Work towards endorsed Train the Trainer Certification online with Oxford Home Study Centre - the web's leading distance learning specialists. Study in your own time and at your own pace, for the chance to boost your CV with Level 4 Corporate Trainer Certification. Whether new to professional training or ready to take your career a step further, this advanced certified trainer course is open for enrolment right now! Learn how to become an inspiring, engaging and influential trainer, take your communication skills to the next level and study the art of delivering an effective presentation. Learn how to deal with difficult situations and challenging trainees, as you work your way towards an endorsed Level 4 Train the Trainer Diploma. Enrol online, or contact the admissions team at Oxford Home Study Centre anytime for more information.
Why Study to Become a Trainer?
Professional training is a uniquely broad and diverse field - one of immense value to organisations worldwide. Both in the public sector and private sector alike, trainers are hired to build, develop and maintain capable and high-performance workforces. From initial training to continuous development and career advancement, trainers dedicate their careers to the success, prosperity and advancement of others. A challenging yet rewarding field, successful trainers gain access to a remarkable job market worldwide. One with limitless opportunities for self-employment and new business establishment, for trainers who'd prefer to become their own boss.
This exclusive Level 4 Train the Trainer Diploma is open to newcomers and existing trainers alike, with no deadlines or time restrictions to worry about. Course content is delivered over a series of seven insightful modules, covering the key topics outlined below:
Module 1 – Understanding Learning
The course begins with a detailed exploration of human learning processes, along with the extent to which different people absorb information in different ways. The skills, knowledge and qualities needed to become an effective adult educator are also discussed, along with the functions and objectives of professional training in general.
Module 2 – Increasing Your Expertise
Module two shifts focus to self-improvement and personal development on the part of the professional trainer. Additional topics covered include the connection between motivation and learning, the customisation of learning materials, important copyright considerations and the concepts of over-preparing and over-planning.
Module 3 – Planning a Workshop
The various stages of effective workshop planning are presented and discussed in module four, in which the value and importance of thorough planning is examined. Common challenges to effective workshop planning are also presented, along with the various tools and resources needed to plan and host an effective workshop.
Module 4 – Your Role as an Effective Communicator
Communication as a key training tool is considered in module four, in which candidates are encouraged to look beyond simple verbal communication. Various tips and guidelines for becoming a more effective communicator are presented, along with several everyday challenges to effective communication and how to confidently lead a discussion.
Module 5 – Dealing with Difficult Situations
Some of the more common challenges and difficult situations a professional trainer may encounter are discussed in module five. The importance of taking a proactive approach to conflict resolution is discussed, along with the extent to which various challenging scenarios can impact the effectiveness of a training session or workshop.
Module 6 – Presentation Skills for Trainers
Module six guides candidates through the process of conducting an effective presentation. The key differences between 'telling' and 'showing' are discussed, along with how to overcome nervousness, tips for dealing with difficult trainees, effective use of nonverbal communication and how to manage the question and answer period.
Module 7 – Using Activities to Make Training Fun
Concluding the course, module seven discusses how the inclusion of games, activities and even a sense of humour can improve the effectiveness of training. Several different types of games and activities are discussed, along with the importance of trainee participation, dealing with reluctant delegates and training activity troubleshooting topics.
For more information about our Train the Trainer certificate/diploma courses and Free Courses, get in touch with the OHSC admissions team today.
Paying in Instalments: £540(interest FREE Instalments)
Deposit: £108
No of Instalments: 12
Each Instalment: £36
Pay in Full: (£100 Discount) £440
At the end of this course successful learners will receive a Certificate of Achievementfrom ABC Awards and Certa Awards and a Learner Unit Summary (which lists the components the learner has completed as part of the course).
The course has been endorsed under the ABC Awards and Certa Awards Quality Licence Scheme. This means that Oxford home study centre has undergone an external quality check to ensure that the organisation and the courses it offers, meet defined quality criteria. The completion of this course alone does not lead to a regulated qualification* but may be used as evidence of knowledge and skills gained. The Learner Unit Summary may be used as evidence towards Recognition of Prior Learning if you wish to progress your studies in this subject. To this end the learning outcomes of the course have been benchmarked at Level 4 against level descriptors published by Ofqual, to indicate the depth of study and level of demand/complexity involved in successful completion by the learner.
The course itself has been designed by Oxford home study centre to meet specific learners' and/or employers' requirements which cannot be satisfied through current regulated qualifications. ABC Awards/Certa endorsement involves robust and rigorous quality audits by external auditors to ensure quality is continually met. A review of courses is carried out as part of the endorsement process.
ABC Awards and Certa Awards have long-established reputations for providing high quality vocational qualifications across a wide range of industries. ABC Awards and Certa Awards combine over 180 years of expertise combined with a responsive, flexible and innovative approach to the needs of our customers.
Renowned for excellent customer service, and quality standards, ABC Awards and Certa Awards also offer regulated qualifications for all ages and abilities post-14; all are developed with the support of relevant stakeholders to ensure that they meet the needs and standards of employers across the UK.
A career as a professional trainer could take you places you never dreamed possible. Whether your goal is to climb the ladder with an established organisation or set up your own training consultancy from scratch, you'll be one step closer to making it happen with a Level 4 Train the Trainer Diploma on your CV. Typical job titles in the field of professional training include management trainer, learning engineer, staff development specialist, training coordinator, skills trainer, development consultant and more. All with competitive salaries, starting at around £20,000.
Who Should Take This Course?
At Oxford Home Study Centre, we welcome ambitious candidates from all backgrounds and locations worldwide. This exclusive Level 4 'Train the Trainer' Diploma was designed with the following applicants in mind:
Newcomers considering a rewarding career change

Existing trainers working on their development

Business owners, managers and team leaders

Anyone who works in training and development

Candidates interested in self-employment opportunities

Jobseekers working on their employment prospects
With all learning resources and full tutor support included in the initial fee, our exclusive courses represent unbeatable value for money. Enrol online, or contact the admissions team at Oxford Home Study Centre anytime for more information.