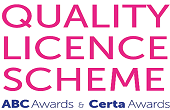 Warehouse Logistics Course
Ready to make your mark on one of the world's most diverse and dynamic sectors? Interested in carving out a career as a high-flying warehouse manager? With this exclusiveLevel 1 Warehouse Logistics Course, your success story starts right here, right now! Replace procrastination with proactivity - enrol today with Oxford Home Study Centre! Explore the field of warehouse management at ground-level, studying the functions, objectives and scope of contemporary warehousing operations. Examine the advantages and disadvantages of the different types of warehouses, as you work your way towards a fully-endorsed Level 1 Warehouse Management Certificate! Your personally-assigned tutor will provide all the support you need, and all learning resources are included in the initial fee! Discover a new standard in affordable, enjoyable and flexible distance learning, right here at Oxford Home Study Centre!
Why Study Warehouse Management?
Perhaps the most appealing aspect of a career in warehouse management is the endless scope for progression. Even at entry-level, newcomers to warehouse management are quickly propelled to much higher positions. Once you've got that all-important foot in the door, your outlook is limited only by your ambition. What's more, career opportunities in warehouse management extend to the vast majority of businesses spanning all major sectors worldwide. Pursue employment with a local logistics company, or consider a world of fascinating employment opportunities overseas. With no prior knowledge or experience required, this Level 1 Warehouse Management Short Course has been designed for ambitious candidates looking to take their first step up the career ladder!
Oxford Home Study Centre provides ambitious candidates with the chance to study online for endorsed certificates and diplomas. Our exclusive Level 1 Warehouse Management Short Courses are delivered over two engaging modules, as outlined below:
Unit 1 - Introduction to Warehouses
The course begins by taking a detailed look at the functions of the contemporary warehouse, along with the objectives of warehousing and how to determine the ideal size for any given warehouse. Candidates discuss the advantages and disadvantages of public warehouses, along with the potential benefits of automated warehousing and associated challenges.
Unit 2 - Functions of Warehouses
The second unit takes a closer look at the primary duties and responsibilities of warehouse operatives, along with the concept of semi-permanent storage and the importance of carrying safety stock. Candidates also examine the growing prevalence of the cross-docking warehousing model, along with warehouse activity profiling and information transfer in warehousing.
For more information about our Warehouse Management certificate/diploma courses and Free Courses, get in touch with the OHSC admissions team today.
Paying in Instalments: £140 (Interest FREE Instalments)
Deposit: £20
No of Instalments: 12
Each Instalment: £10
Pay in Full: (£41 Discount) £99
At the end of this course successful learners will receive a Certificate of Achievementfrom ABC Awards and Certa Awards and a Learner Unit Summary (which lists the components the learner has completed as part of the course).
The course has been endorsed under the ABC Awards and Certa Awards Quality Licence Scheme. This means that Oxford home study centre has undergone an external quality check to ensure that the organisation and the courses it offers, meet defined quality criteria. The completion of this course alone does not lead to a regulated qualification* but may be used as evidence of knowledge and skills gained. The Learner Unit Summary may be used as evidence towards Recognition of Prior Learning if you wish to progress your studies in this subject. To this end the learning outcomes of the course have been benchmarked at Level 1 against level descriptors published by Ofqual, to indicate the depth of study and level of demand/complexity involved in successful completion by the learner.
The course itself has been designed by Oxford home study centre to meet specific learners' and/or employers' requirements which cannot be satisfied through current regulated qualifications. ABC Awards/Certa endorsement involves robust and rigorous quality audits by external auditors to ensure quality is continually met. A review of courses is carried out as part of the endorsement process.
ABC Awards and Certa Awards have long-established reputations for providing high quality vocational qualifications across a wide range of industries. ABC Awards and Certa Awards combine over 180 years of expertise combined with a responsive, flexible and innovative approach to the needs of our customers.
Renowned for excellent customer service, and quality standards, ABC Awards and Certa Awards also offer regulated qualifications for all ages and abilities post-14; all are developed with the support of relevant stakeholders to ensure that they meet the needs and standards of employers across the UK.
Career opportunities in warehouse management are wide-open for qualified, capable and committed candidates. This Level 1 Warehouse Management Certificate is ideal for anyone looking to continue studying at a higher level upon completion. Alternatively, successful candidates may put their new skills and knowledge to use in the practical setting of their choosing. The global warehousing and logistics sector employees millions of talented individuals from all backgrounds. This Level 1 Warehouse Management Certificate could prove instrumental in helping you secure that all-important first position. Typical salaries of around £18,000 are the norm at entry-level.
Who Should Take This Course?
Oxford Home Study Centre welcomes candidates from all backgrounds and all locations worldwide. This Level 1 Warehouse Management Certificate provides an entry-level overview of warehousing operations, which could prove ideal for the following candidates:
Applicants exploring warehouse management for the first time

Warehouse operatives pursuing leadership/management positions

Business owners and prospective entrepreneurs

Warehouse managers, supervisors and team leaders

Candidates considering a change in career direction

Jobseekers ready to take control of their employment prospects
Whatever your professional background and experience to date, we're standing by to welcome you at Oxford Home Study Centre! Enrol online, or reach out to a member of our student support team if you have any questions!