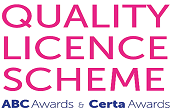 Level 4 Teaching Assistant
Sign up for this advanced Level 4 Teaching Assistant Course today and take the first big step towards a rewarding career in education! Oxford Home Study Centre is proud to offer this exclusive Level 4 Teaching Assistant Course, open to ambitious candidates worldwide with no entry requirements to fulfil. Explore the integral role of the Teaching Assistant in the modern educational environment, building the skills, knowledge and confidence needed to succeed in the field. Learn how to help teachers with everyday admin and recordkeeping, enforce the rules of the classroom to maintain discipline, prepare materials for lessons and supervise students during a variety of activities. With all study aids and learning resources included in the initial fee, this endorsed Teacher Assistant Certificate Program represents unbeatable value for money. Sign up online in just a few clicks, or contact a member of the team at Oxford Home Study Centre anytime for more information.
Why Study Teaching Assistant Skills?
The everyday life of the Professional Teaching Assistant is about as far away from the usual 9-to-5 grind as it gets. Working in a classroom environment naturally means facing new challenges and complex situations on a daily basis. However, it also brings the opportunity to make a real and lasting difference in the lives of those you work with. Contrary to popular belief, the role of the teaching assistant goes far beyond basic admin and supervision. Teaching Assistants are knowledgeable, professional and enthusiastic role models, who motivate pupils of all ages to achieve bigger and better things. Quite simply, there's nothing more satisfying than watching those around you flourish as a direct result of your input. If you're an outgoing an optimistic individual who loves working with children, a career as a teaching assistant could be your dream ticket!
Oxford Home Study Centre is proud to offer a complete range of courses for current and prospective teaching assistants. This fully endorsed Level 4 Teaching Assistant Course takes place over a series of five engaging modules, each of which concludes with an online assessment for submission to your assigned tutor:
Module 1. Roles and Responsibilities of the Teaching Assistant
The first module provides candidates with a detailed overview of the teaching assistant's primary responsibilities, along with the functions and objectives of the professional TA in general. Candidates consider the characteristics and personal qualities needed to become an elite teaching assistant, along with the extent to which the teaching assistant's services go beyond basic education.
Module 2. Working in the School
Module two then discusses the realities of working in an educational environment, along with some of the most common everyday challenges faced by teaching assistants. Several essential administrative and clerical duties covered by the teaching assistant are also discussed, along with the role of the teaching assistant in ensuring the current curriculum is delivered effectively.
Module 3. Working in the Classroom
Candidates then take a more detailed look at the classroom environment, outlining the main responsibilities of the teaching assistant in a classroom setting. The importance of balancing authority with approachability is also discussed, along with the value of self-confidence as a teaching assistant and an introduction to the National Literacy Strategy and the National Numeracy Strategy.
Module 4. Supporting Pupils with Special Educational Needs
Module four examines the importance of providing tailored support for learners with special educational needs, introducing candidates to various different types of special educational needs and their unique characteristics. The extent to which the teaching assistant can and should assist pupils with special educational needs is also examined and discussed.
Module 5. Creating a Safe Learning Environment
Bring the course to a close, module five considers the role the teaching assistant plays in both building and maintaining a safe, comfortable and enjoyable learning environment. Several essential health and safety challenges in a classroom setting are discussed, along with the direct connection between the quality of the learning environment and the performance of pupils therein.
Oxford Home Study offers some free certificate courses in Teaching Assistant. Explore now on our website.
Paying in Instalments: £540(interest FREE Instalments)
Deposit: £108
No of Instalments: 12
Each Instalment: £36
Pay in Full: (£100 Discount) £440
At the end of this course successful learners will receive a Certificate of Achievementfrom ABC Awards and Certa Awards and a Learner Unit Summary (which lists the components the learner has completed as part of the course).
The course has been endorsed under the ABC Awards and Certa Awards Quality Licence Scheme. This means that Oxford home study centre has undergone an external quality check to ensure that the organisation and the courses it offers, meet defined quality criteria. The completion of this course alone does not lead to a regulated qualification* but may be used as evidence of knowledge and skills gained. The Learner Unit Summary may be used as evidence towards Recognition of Prior Learning if you wish to progress your studies in this subject. To this end the learning outcomes of the course have been benchmarked at Level 4 against level descriptors published by Ofqual, to indicate the depth of study and level of demand/complexity involved in successful completion by the learner.
The course itself has been designed by Oxford home study centre to meet specific learners' and/or employers' requirements which cannot be satisfied through current regulated qualifications. ABC Awards/Certa endorsement involves robust and rigorous quality audits by external auditors to ensure quality is continually met. A review of courses is carried out as part of the endorsement process.
ABC Awards and Certa Awards have long-established reputations for providing high quality vocational qualifications across a wide range of industries. ABC Awards and Certa Awards combine over 180 years of expertise combined with a responsive, flexible and innovative approach to the needs of our customers.
Renowned for excellent customer service, and quality standards, ABC Awards and Certa Awards also offer regulated qualifications for all ages and abilities post-14; all are developed with the support of relevant stakeholders to ensure that they meet the needs and standards of employers across the UK.
To become a confident and capable teaching assistant is to open the door to an extraordinary job market worldwide. The vast majority of educational institutions rely on qualified teaching assistants – most of which are constantly on the lookout for talented individuals to add to their ranks. Work towards a career as an assistant teacher, assistant coach, assistant instructor, childcare assistant or special educational needs coordinator. All with salaries starting from around £20,000 or more, depending on location and experience.
Who Should Take This Course?
At Oxford Home Study Centre, we take pride in welcoming ambitious candidates from all backgrounds worldwide. This advanced Level 4 Teaching Assistant Course was the created by a team of noted academics, with the following applicants in mind:
Anyone who enjoys working with children

Applicants pursuing careers in education

Teaching assistants working on their skills

School admin staff considering a career change

Jobseekers working on their CVs and employability

Candidates considering future careers as teachers
Wherever you see yourself in five years, you'll be a step closer to reaching your goals with a Level 4 Teaching Assistant Course on your resume! Sign up online in just a few clicks, or contact the OHSC student support team anytime for more information.