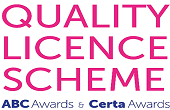 Level 3 Leadership and Management
With this exclusive Level 3 Management and Leadership Certificate, your success story starts today! Oxford Home Study Centre is proud to present this fully endorsed course, open for enrolment throughout the year to candidates worldwide! Enjoy the freedom to study in your own time at a pace that suits you, for the opportunity to boost your long-term outlook with a Level 3 Leadership and Management Certificate! This intermediate course is ideal for newcomers and experienced managers alike, covering key topics such as employee motivation, leadership performance, communication skills, managing meetings, incentivisation and the benefits of building a high-performing team. Enjoy 24/7 access to our exclusive online learning platform, where you'll to find all the learning resources and study aids you need to successfully complete the course. Discover a flexible, accessible and affordable alternative to traditional education, brought to you by the experts at Oxford Home Study Centre!
Why Study Management and Leadership?
Management and leadership skills have wide-reaching benefits in a multitude of business settings. For some, it's all about building the skills, knowledge and confidence to start a successful business from scratch. For others, the dream is to climb the corporate ladder to the very top. Wherever you see yourself five years from now, you'll be a step closer to making it happen with a Level 3 Certificate in Leadership and Management on your CV! All businesses, irrespective of size and sector, rely on the input and expertise of talented leadership figures. To step into a leadership position for the first time is to transform your career outlook for life. Whether exploring leadership as a newcomer or pursuing promotion with your current employer, there's no better time to make it happen than right now!
Our intermediate Level 3 Management and Leadership Certificate is open to ambitious candidates worldwide, with no time-restrictions or entry-requirements to worry about. You'll be assigned an expert tutor upon enrolment, who will guide you through each of the six course modules as detailed below:
Module 1 – Understanding Management and Leadership
The first module seeks to define both management and leadership, focusing on the differences, similarities and connections between the two concepts. Candidates learn how and why businesses worldwide rely on skilled leadership personnel to function, along with the qualities and characteristics of the effective leader.
Module 2 – Improving Management and Leadership Performance
Module two turns attention to continuous professional development, highlighting the value and importance of striving for improvement at all times. Candidates learn how to accurately and objectively assess their performance, establish realistic career development goals and create a personal vision statement.
Module 3 – Developing a High-Performing Team
The concept of the high-performing team is examined in the third module, in which the business-wide benefits of effective teamwork are discussed. Candidates learn how to identify and address team inefficiencies, while considering the more common challenges associated with high-performing team development and management.
Module 4 - Motivating Employees
Module four turns attention to motivational theory, highlighting the direct correlation between employee motivation and wider business performance. Candidates learn how to identify and introduce effective incentives, modify motivational strategies for different personalities and identify issues with demotivation in the workplace.
Module 5 - Communication Skills
Communication as a key contributor to successful leadership is discussed in module five, along with the importance of effective communication at all levels throughout the business. Candidates learn how to improve their communication and listening skills, along with the importance of identifying and addressing potential communication barriers.
Module 6 - Managing Meetings and Giving Feedback
In the sixth and final unit, learners study the functions, objectives and mechanics of some of the more typical workplace meetings. The art of collecting and presenting constructive feedback is also discussed, along with how to organize important meetings and the cornerstones of the effective employee performance assessment.
Explore various free courses on our website. You can even take a start with one of our free Leadership & Management courses today.
Paying in Instalments: £385(Interest FREE Instalments)
Deposit: £85
No of Instalments: 12
Each Instalment: £25
Pay in Full: (£75 Discount) £310
At the end of this course successful learners will receive a Certificate of Achievementfrom ABC Awards and Certa Awards and a Learner Unit Summary (which lists the components the learner has completed as part of the course).
The course has been endorsed under the ABC Awards and Certa Awards Quality Licence Scheme. This means that Oxford home study centre has undergone an external quality check to ensure that the organisation and the courses it offers, meet defined quality criteria. The completion of this course alone does not lead to a regulated qualification* but may be used as evidence of knowledge and skills gained. The Learner Unit Summary may be used as evidence towards Recognition of Prior Learning if you wish to progress your studies in this subject. To this end the learning outcomes of the course have been benchmarked at Level 3 against level descriptors published by Ofqual, to indicate the depth of study and level of demand/complexity involved in successful completion by the learner.
The course itself has been designed by Oxford home study centre to meet specific learners' and/or employers' requirements which cannot be satisfied through current regulated qualifications. ABC Awards/Certa endorsement involves robust and rigorous quality audits by external auditors to ensure quality is continually met. A review of courses is carried out as part of the endorsement process.
ABC Awards and Certa Awards have long-established reputations for providing high quality vocational qualifications across a wide range of industries. ABC Awards and Certa Awards combine over 180 years of expertise combined with a responsive, flexible and innovative approach to the needs of our customers.
Renowned for excellent customer service, and quality standards, ABC Awards and Certa Awards also offer regulated qualifications for all ages and abilities post-14; all are developed with the support of relevant stakeholders to ensure that they meet the needs and standards of employers across the UK.