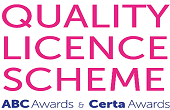 Interior Design College Course
Calling all creative candidates worldwide – the interior design trade is open for business! Take that first important step towards turning your passion into a rewarding career for life, with the help of Oxford Home Study Centre! This endorsed Level 1 Interior Design College Course will instil the knowledge, skills and confidence you need to pursue the career of your dreams! With no prior knowledge or experience required, course content explores the fascinating world of interior design and the role of the successful designer! Study the elements and principles of interior design in-depth, as you work your through your flexible Interior Design Classes Online! Whatever your objectives and lifestyle, our endorsed Interior Design Courses course could transform your career prospects for life!
Why Study Interior Design?
Interior design is a competitive field that welcomes creative and gifted candidates from all backgrounds. The interior designer is tasked with transforming raw spaces into inspiring interiors for all purposes. Successful interior design means carefully balancing form with functionality, while ensuring each client's expectations are met or exceeded. According to recent statistics, the global interior design industry is expected to grow by more than 13% within the next 10 years. Hence, there's never been a better time to get that all-important 'foot in the door' and put your creativity to work!
Our complete catalogue of courses is open to candidates worldwide, free from the usual time-restrictions and entry-requirements. Explore the art of successful interior design at a pace that suits you over the following three modules:
Unit 1. Interior Design: An Overview
The course begins with a detailed introduction to the interior design industry, along with the core responsibilities of the interior designer. The importance of building meaningful relationships with clients is discussed, along with an introduction to the fundamentals of residential design and the relevance of the industry to modern society.
Unit 2. Elements of Interior Design
Module two brings the four fundamental interior design elements into discussion - Space, Colour, Patterns and Textures. Each interior design element is examined as a separate entity in its own right, along with the importance of seamlessly combining the four elements to create a cohesive final result.
Unit 3. The Principles of Design
Bringing the course to a close, module three provides a thorough dissection of the seven most important principles of interior design - Contrast, Balance, Scale, Proportion, Unity, Variety and Emphasis. As in the previous chapter, candidates learn the importance of considering each design principal independently and as part of a greater whole.
Explore various free courses on our website. You can even take a start with one of our Free Interior Design courses today.
Paying in Instalments: £140 (Interest FREE Instalments)
Deposit: £20
No of Instalments: 12
Each Instalment: £10
Pay in Full: (£41 Discount) £99
At the end of this course successful learners will receive a Certificate of Achievementfrom ABC Awards and Certa Awards and a Learner Unit Summary (which lists the components the learner has completed as part of the course).
The course has been endorsed under the ABC Awards and Certa Awards Quality Licence Scheme. This means that Oxford home study centre has undergone an external quality check to ensure that the organisation and the courses it offers, meet defined quality criteria. The completion of this course alone does not lead to a regulated qualification* but may be used as evidence of knowledge and skills gained. The Learner Unit Summary may be used as evidence towards Recognition of Prior Learning if you wish to progress your studies in this subject. To this end the learning outcomes of the course have been benchmarked at Level 1 against level descriptors published by Ofqual, to indicate the depth of study and level of demand/complexity involved in successful completion by the learner.
The course itself has been designed by Oxford home study centre to meet specific learners' and/or employers' requirements which cannot be satisfied through current regulated qualifications. ABC Awards/Certa endorsement involves robust and rigorous quality audits by external auditors to ensure quality is continually met. A review of courses is carried out as part of the endorsement process.
ABC Awards and Certa Awards have long-established reputations for providing high quality vocational qualifications across a wide range of industries. ABC Awards and Certa Awards combine over 180 years of expertise combined with a responsive, flexible and innovative approach to the needs of our customers.
Renowned for excellent customer service, and quality standards, ABC Awards and Certa Awards also offer regulated qualifications for all ages and abilities post-14; all are developed with the support of relevant stakeholders to ensure that they meet the needs and standards of employers across the UK.
A career in interior design could take you places you never dreamed possible. This exclusive Level 1 Certificate in Interior Design has been designed to pave the way for more advanced studies, or to boost the career prospects of existing designers. In addition, an endorsed Interior Design Certificate could prove invaluable for entrepreneurs and future freelancers. Entry-level salaries in the field of interior design vary from £18,000 to £25,000 and up.
Who Should Take This Course?
Oxford Home Study Centre is committed to accessible and affordable distance learning of the highest quality. This endorsed Level 1 Certificate in Interior Design was designed with the following candidates in mind:
First-timers with no interior design knowledge or experience

Current designers looking to climb the career ladder

Business owners and managers who lack formal training

Candidates interested in freelance employment opportunities

Entrepreneurs considering new business establishment.

Jobseekers interested in entry-level positions
With the full support of the OHSC team, your career as an interior designer starts today! Enrol online, or contact our student support team for more information!