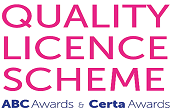 Digital Marketing Certificate Online
Interested in a digital marketing career but unsure where to start? Already working in the field and pursuing promotion? With this endorsed Level 3 Digital Marketing Certificate Online, you'll be primed and ready to take that next big step! Oxford Home Study College is proud to offer this exclusive distance learning program, with no deadlines, time restrictions or entry-requirements to worry about! Study a fascinating overview of today's digital marketing landscape, with the committed support of your own personally-assigned tutor! Learn how to create and implement a successful Google AdWords campaign, tap into the limitless power of search engine optimisation and master the fine art of online reputation management! Build the skills, knowledge and confidence you'll need to succeed in the field, as you work your way towards an endorsed Level 3 Digital Marketing Certification Online!
Why Study Digital Marketing?
Digital marketing has a guaranteed place in the future of every successful business worldwide. In which case, the same can be said for qualified and capable digital marketing specialists. Digital marketing is a sector with guaranteed long-term relevance and value. Businesses worldwide are continuously accelerating their adoption of digital, increasing their digital marketing spend and stepping away from traditional marketing channels. The transition is already in progress, so there's never been a better time to get in at ground-level. With demand for digital marketing talent outstripping supply worldwide, competition between businesses is ferocious. For those who bring the required qualities, capabilities and confidence to the table, careers in digital marketing can rewarding in the extreme.
This intermediate Level 3 Digital Marketing Certificate provides an intensive introduction to one of the world's fastest-growing sectors. Each of the four intensive units outlined below the concludes with an online assessment, which your tutor will mark and return with constructive feedback:
Unit 1 What is Digital Marketing?
The ongoing evolution of the digital marketing landscape is discussed at-length in the first unit, in which candidates consider digital marketing as both a concept and a profession. The unique advantages and challenges associated with digital are examined, along with future projections for the global digital landscape.
Unit 2 Using Google AdWords
A detailed Google AdWords tutorial follows in the second unit, which details the functions, mechanics and incredible opportunities presented by the world's leading PPC platform. The benefits and limitations of PPC in general are also discussed, along with how to maximise your ROI when working with Google AdWords.
Unit 3 Search Engine Optimisation
In unit three, attention turns to the limitless power and importance of search engine optimisation. Candidates learn how the major search engines play a vital role in the performance of almost every online business, while exploring a series of effective techniques and strategies for on-page and off-page optimisation.
Unit 4 Building Brand through Digital Media
Concluding the course, unit four brings online brand development and digital PR into discussion. Learners study the intricate art of online reputation management, the importance of adopting a proactive approach and how to respond to an online PR crisis.
Explore various free courses on our website. You can even take a start with one of our Free Digital Marketing courses today.
Paying in Instalments: £385(Interest FREE Instalments)
Deposit: £85
No of Instalments: 12
Each Instalment: £25
Pay in Full: (£75 Discount) £310
At the end of this course successful learners will receive a Certificate of Achievementfrom ABC Awards and Certa Awards and a Learner Unit Summary (which lists the components the learner has completed as part of the course).
The course has been endorsed under the ABC Awards and Certa Awards Quality Licence Scheme. This means that Oxford home study centre has undergone an external quality check to ensure that the organisation and the courses it offers, meet defined quality criteria. The completion of this course alone does not lead to a regulated qualification* but may be used as evidence of knowledge and skills gained. The Learner Unit Summary may be used as evidence towards Recognition of Prior Learning if you wish to progress your studies in this subject. To this end the learning outcomes of the course have been benchmarked at Level 3 against level descriptors published by Ofqual, to indicate the depth of study and level of demand/complexity involved in successful completion by the learner.
The course itself has been designed by Oxford home study centre to meet specific learners' and/or employers' requirements which cannot be satisfied through current regulated qualifications. ABC Awards/Certa endorsement involves robust and rigorous quality audits by external auditors to ensure quality is continually met. A review of courses is carried out as part of the endorsement process.
ABC Awards and Certa Awards have long-established reputations for providing high quality vocational qualifications across a wide range of industries. ABC Awards and Certa Awards combine over 180 years of expertise combined with a responsive, flexible and innovative approach to the needs of our customers.
Renowned for excellent customer service, and quality standards, ABC Awards and Certa Awards also offer regulated qualifications for all ages and abilities post-14; all are developed with the support of relevant stakeholders to ensure that they meet the needs and standards of employers across the UK.
Career opportunities in digital marketing are limitless in terms of both scope and opportunities for advancement. If you'd like to climb to executive status with an established marketing agency, let nothing stop you. If you'd prefer to start your own business and become your own boss, take that all-important first step today. The relevance of digital marketing is set to continue growing and accelerating indefinitely, playing perfectly into the hands of capable candidates worldwide. Even at an entry-level position, you can expect to take home a minimum of £20,000.
Who Should Take This Course?
Oxford Home Study Centre champions open and accessible distance learning, with none of the usual time-restrictions or entry-requirements to fulfil. This Level 3 Digital Marketing Certificate was created by a team of seasoned academics and industry veterans with the following candidates in mind:
Newcomers with no specific digital marketing knowledge

Members of the workforce looking to climb the career ladder

Business owners who lack digital marketing acumen

Entrepreneurs considering new business establishment

Candidates interested in freelance and self-employment opportunities

Jobseekers looking to enhance their employment prospects.
Enrolment is open 365 days a year, so why not get started right now? Sign up online, or contact the Oxford Home Study Centre admissions team for more information!