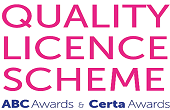 Construction Management Certification
Get to know the contemporary construction industry and take that first decisive step towards a rewarding career for life! Study online from any location worldwide, as you work towards endorsed Level 2 Construction Management Certification! Study the duties and responsibilities of the construction manager, along with how to accurately estimate construction costs, the professional management of construction materials and how to take charge of construction site organisation. Put your knowledge and skills to use in a practical setting, or continue on to diploma-level studies! With this exclusive construction management certificate online, your career in construction management starts today!
Why Study Construction Management?
Careers in construction management can be rewarding in multiple ways. Worldwide, the construction industry is one of the most prosperous, secure and accessible. The world will always need talented construction managers to shape the towns and cities we live in. From large-scale commercial projects to the smallest public-sector renovations, construction managers oversee ever step of the process. Along with being financially rewarding, the satisfaction that comes with leaving your mark on the world around you takes some beating. If you're ready to get started, we're standing by to welcome you – choose our endorsed construction courses today!
Lay a strong and sturdy foundation for your future career in construction, with the committed support of the OHSC team! Study online for an accredited Level 2 Construction Management Certificate across four detailed modules as follows:
Unit 1: Construction Management Basics
The course begins with a detailed overview of the modern construction industry, covering its purpose, objectives and primary functions. An introduction to the construction project life cycle is also provided, along with the value of quality management, the duties of the construction manager, the various difference types of construction projects and more.
Unit 2: Cost Estimation for Construction Projects
Module two explores the importance of producing accurate financial forecasts ahead of project commencement, ensuring the project remains within the allocated budget – irrespective of how restricted it may be. A series of helpful budgeting tips, tools and techniques are covered, along with common budgeting challenges and the art of effective cost-reduction.
Unit 3: Site Organisation and Management
Course content then moves on to the logistics of organising and managing a construction site. The role of the construction manager is explored in relation to site layout decisions, the provision of facilities and accommodation, materials storage, tools storage, water and electricity provision, safety and security, movement of machinery and general accessibility.
Unit 4: Construction Material Management
The course concludes with a detailed overview of effective material management, detailing appropriate handling, storage and movement of key construction materials. The importance of contingency planning is also brought into discussion, along with the basics of procurement and a series of common material management challenges.
Oxford Home Study offers some free certificate courses in construction management. Explore now on our website.
Paying in Instalments: £340(Interest FREE Instalments)
Deposit: £70
No of Instalments: 10
Each Instalment: £27
Pay in Full: (£60 Discount) £280
At the end of this course successful learners will receive a Certificate of Achievementfrom ABC Awards and Certa Awards and a Learner Unit Summary (which lists the components the learner has completed as part of the course).
The course has been endorsed under the ABC Awards and Certa Awards Quality Licence Scheme. This means that Oxford home study centre has undergone an external quality check to ensure that the organisation and the courses it offers, meet defined quality criteria. The completion of this course alone does not lead to a regulated qualification* but may be used as evidence of knowledge and skills gained. The Learner Unit Summary may be used as evidence towards Recognition of Prior Learning if you wish to progress your studies in this subject. To this end the learning outcomes of the course have been benchmarked at Level 2 against level descriptors published by Ofqual, to indicate the depth of study and level of demand/complexity involved in successful completion by the learner.
The course itself has been designed by Oxford home study centre to meet specific learners' and/or employers' requirements which cannot be satisfied through current regulated qualifications. ABC Awards/Certa endorsement involves robust and rigorous quality audits by external auditors to ensure quality is continually met. A review of courses is carried out as part of the endorsement process.
ABC Awards and Certa Awards have long-established reputations for providing high quality vocational qualifications across a wide range of industries. ABC Awards and Certa Awards combine over 180 years of expertise combined with a responsive, flexible and innovative approach to the needs of our customers.
Renowned for excellent customer service, and quality standards, ABC Awards and Certa Awards also offer regulated qualifications for all ages and abilities post-14; all are developed with the support of relevant stakeholders to ensure that they meet the needs and standards of employers across the UK.