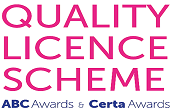 Small Business Courses Online
Give your future career in business management the best possible start, with this endorsed Level 1 Small Business Management Course online! Enrol with Oxford Home Study Centre today, for the opportunity to transform your career prospects for life! Discover how effective business admin management contributes to the success of the entire organisation! Arm yourself with the skills, knowledge and confidence to stand out in the eyes of employers and decision-makers! Whether new to business or looking to advance your current position, it all starts with our exclusive Level 1 Small Business Courses online! Enrol today and begin working towards a brighter tomorrow!
Why Study Business Administration?
An endorsed Business Administration Award could give you the edge you need to get ahead. For jobseekers, targeted studies could pave the way for more successful job applications. For existing members of the workforce, an endorsed accolade could turbocharge your promotion prospects. It's worth remembering that business studies are valued at the highest level by employers and decision-makers worldwide. Paired with your ambitiousness and enthusiasm, this Level 1 Business Administration Award could give you the edge you need to fast-track your career!
Our best online business certificate programs are created exclusively for distance learning, providing a flexible alternative to traditional classroom studies. Explore a series of fascinating business administration concepts over two detailed modules as follows:
Unit 1: Introduction to Business Administration
Module one explores the functions, benefits, objectives and limitations of business administration from a contemporary corporate perspective. Candidates are familiarised with the various different types of businesses and ownership models, along with social responsibility and a cross-section overview of the modern business environment.
Unit 2: Fundamentals of Administration
Module two focuses more on the roles and responsibilities of those who work in a business administration capacity. Several management and team leadership positions are discussed, along with the development of an effective business admin strategy and the consequences of substandard performance in business administration.
Oxford Home Study offers some free certificate courses in Adiministrative Skills. Explore now on our website.
Paying in Instalments: £120 (Interest FREE Instalments)
Deposit: £20
No of Instalments: 10
Each Instalment: £10
Pay in Full: (£35 Discount) £85
At the end of this course successful learners will receive a Certificate of Achievementfrom ABC Awards and Certa Awards and a Learner Unit Summary (which lists the components the learner has completed as part of the course).
The course has been endorsed under the ABC Awards and Certa Awards Quality Licence Scheme. This means that Oxford home study centre has undergone an external quality check to ensure that the organisation and the courses it offers, meet defined quality criteria. The completion of this course alone does not lead to a regulated qualification* but may be used as evidence of knowledge and skills gained. The Learner Unit Summary may be used as evidence towards Recognition of Prior Learning if you wish to progress your studies in this subject. To this end the learning outcomes of the course have been benchmarked at Level 1 Award against level descriptors published by Ofqual, to indicate the depth of study and level of demand/complexity involved in successful completion by the learner.
The course itself has been designed by Oxford home study centre to meet specific learners' and/or employers' requirements which cannot be satisfied through current regulated qualifications. ABC Awards/Certa endorsement involves robust and rigorous quality audits by external auditors to ensure quality is continually met. A review of courses is carried out as part of the endorsement process.
ABC Awards and Certa Awards have long-established reputations for providing high quality vocational qualifications across a wide range of industries. ABC Awards and Certa Awards combine over 180 years of expertise combined with a responsive, flexible and innovative approach to the needs of our customers.
Renowned for excellent customer service, and quality standards, ABC Awards and Certa Awards also offer regulated qualifications for all ages and abilities post-14; all are developed with the support of relevant stakeholders to ensure that they meet the needs and standards of employers across the UK.