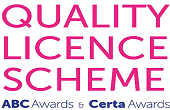 Study Beauty Therapy Online
Take that first important step towards transforming your passion for beauty into a rewarding and fulfilling career for life! Study beauty therapy onlinewith Oxford Home Study Centre, for the chance to become a successful beauty therapist! This exclusive Level 1 Beauty Therapy Courseprovides an entry-level introduction to this fascinating field, with no prior knowledge or experience required! Study the workings of the professional beauty salon, along with the daily duties of the experienced beautician and the importance of a positive working environment! Learn how to provide clients with professional consultations, carry out detailed skin analysis and advise on appropriate courses of treatment! Take your makeup application skills to a professional-level, with this endorsed Level 1 Beauty Therapy Online Course from Oxford Home Study Centre!
Why Study Beauty Therapy?
The appeal of a career in beauty therapy isn't difficult to understand. Beauty therapists dedicate their days to improving the appearance, the confidence and the lives of those they work with. They say beauty is only skin deep, but living a confident and content life means taking pride in your appearance. As a result, the services of talented beauty therapists are in record-demand worldwide. More money than ever before is being spent on male and female beauty therapy services alike, adding up to one incredible opportunity for the qualified beautician. Whichever way you look at it therefore, there really has never been a better time to study for a Level 1 Beauty Therapy Certificate!
Oxford Home Study Centre offers accessible and affordable distance learning opportunities, with no final exams to sit and no deadlines to worry about. Study in your own time and at your own pace, exploring the world of professional beauty therapy over the following three modules:
Unit 1. Characteristics of a Positive Work Environment
An introduction to the beauty salon environment is provided in the first module, in which candidates study the importance of contributing to a positive, safe and productive working environment. A series of essential health and safety considerations are discussed, along with the importance of personal appearance and the everyday operations of the professional beauty salon.
Unit 2. Skin Analysis and Consultation
In module two, learners study professional skin analysis techniques, along with how to recommend appropriate treatments upon detection of common skin conditions. The various different skin types and their characteristics are also discussed, along with a breakdown of the consultation process and how to establish the requirements and expectations of clients.
Unit 3. How to Apply Face Makeup
The course concludes with a masterclass in makeup, guiding candidates through the process of applying facial makeup like a pro. Learners study makeup selection and application to suit different facial features and types, along with how to master the art of contouring and the application of makeup for specific events and occasions.
Paying in Instalments: £140 (Interest FREE Instalments)
Deposit: £20
No of Instalments: 12
Each Instalment: £10
Pay in Full: (£41 Discount) £99
At the end of this course successful learners will receive a Certificate of Achievementfrom ABC Awards and Certa Awards and a Learner Unit Summary (which lists the components the learner has completed as part of the course).
The course has been endorsed under the ABC Awards and Certa Awards Quality Licence Scheme. This means that Oxford home study centre has undergone an external quality check to ensure that the organisation and the courses it offers, meet defined quality criteria. The completion of this course alone does not lead to a regulated qualification* but may be used as evidence of knowledge and skills gained. The Learner Unit Summary may be used as evidence towards Recognition of Prior Learning if you wish to progress your studies in this subject. To this end the learning outcomes of the course have been benchmarked at Level 1 against level descriptors published by Ofqual, to indicate the depth of study and level of demand/complexity involved in successful completion by the learner.
The course itself has been designed by Oxford home study centre to meet specific learners' and/or employers' requirements which cannot be satisfied through current regulated qualifications. ABC Awards/Certa endorsement involves robust and rigorous quality audits by external auditors to ensure quality is continually met. A review of courses is carried out as part of the endorsement process.
ABC Awards and Certa Awards have long-established reputations for providing high quality vocational qualifications across a wide range of industries. ABC Awards and Certa Awards combine over 180 years of expertise combined with a responsive, flexible and innovative approach to the needs of our customers.
Renowned for excellent customer service, and quality standards, ABC Awards and Certa Awards also offer regulated qualifications for all ages and abilities post-14; all are developed with the support of relevant stakeholders to ensure that they meet the needs and standards of employers across the UK.
To excel in the field of beauty therapy is to enjoy extraordinary career prospects, all over the world. Focus on one specific aspect of beauty therapy, or become an all-round beauty therapist for male and female clients alike. Pursue a position with an established beauty therapy brand, or take that first important step towards going into business for yourself. Whichever way you go, you'll be one step closer to the career of your dreams with this exclusive Level 1 Beauty Therapy Certificate!
Who Should Take This Course?
Here at Oxford Home Study Centre, we take accessibility, affordability and enjoyment very seriously. This inspiring Beauty Therapy Course was created with the following candidates in mind:
Newcomers to beauty therapy with no prior experience

Members of the workforce interested in promotion prospects

Business owners and anyone looking to start their own business

Candidates interested in freelance or self-employment opportunities

Anyone looking to turn their hobby into a career

Jobseekers out to boost their employment prospects and CVs
With the help of Oxford Home Study Centre, the career you've always dreamed of is right there for the taking! Enrol online, or contact a member of our student support team for more information!