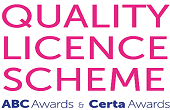 Basic Accounting Course Online
With Oxford Home Study Centre, your future career in accountancy starts today! Study in your own time and at your own pace, as you boost your outlook with an endorsed Level 1 Basic Accounting Course Online! Study the basics of accountancy with this entry-level program, for the opportunity to boost your CV and career prospects for life! Explore the fascinating world of corporate accountancy, studying the responsibilities of accountancy personal, the functions and objectives of accountancy, the basics of financial analysis and a series of associated tools and techniques! Build the skills and knowledge needed to take your career to the next level, with the Oxford Home Study Centre student support team by your side! If you're dissatisfied with your current position, why not do something about it? Get started on your Level 1 Online Accounting Course for Beginners today!
Why Study Accounting and Finance?
Careers in accountancy hold unique appeal for three reasons. First of all, the world will always need talented accountants to balance its books. Hence, long-term job security is largely guaranteed. Secondly, experienced accountants tend to be some of the top earners in their bracket. Accountancy worldwide is known for being a highly lucrative field. Thirdly, qualified accountants enjoy the freedom to work under their own terms in the location of their choosing. Not to mention, the opportunity to pursue self-employment and freelance accountancy roles. Put the pieces together and you're looking at an incredibly appealing career path – one that simply demands a knack for numbers and a meticulous eye for detail!
Our Level 1 Accounting Courses for Beginners are open to candidates worldwide, with no entry criteria to fulfil and no deadlines to worry about. Study the basics of accountancy and financial management over two intensive modules as follows:
Unit 1: Accounting Basics
The fundamentals of corporate accountancy are introduced in the first module, which details the functions of accountancy and its importance at the core of every successful business. The objectives, advantages and potential limitations of accountancy are also discussed, along with an introduction to the accounting cycle and a breakdown of the effective accounting process.
Unit 2: Financial Analysis: Tools and Techniques
Concluding the course, module two provides a fascinating introduction to financial analysis and the objectives of effective financial management. A series of financial analysis tools and techniques are explored, along with the importance of forward planning, the role of risk management in financial analysis and how to establish achievable financial goals.
Oxford Home Study offers some free certificate courses in Accounting and Finance. Explore now on our website.
Paying in Instalments: £120 (Interest FREE Instalments)
Deposit: £20
No of Instalments: 10
Each Instalment: £10
Pay in Full: (£35 Discount) £85
At the end of this course successful learners will receive a Certificate of Achievementfrom ABC Awards and Certa Awards and a Learner Unit Summary (which lists the components the learner has completed as part of the course).
The course has been endorsed under the ABC Awards and Certa Awards Quality Licence Scheme. This means that Oxford home study centre has undergone an external quality check to ensure that the organisation and the courses it offers, meet defined quality criteria. The completion of this course alone does not lead to a regulated qualification* but may be used as evidence of knowledge and skills gained. The Learner Unit Summary may be used as evidence towards Recognition of Prior Learning if you wish to progress your studies in this subject. To this end the learning outcomes of the course have been benchmarked at Level 1 Award against level descriptors published by Ofqual, to indicate the depth of study and level of demand/complexity involved in successful completion by the learner.
The course itself has been designed by Oxford home study centre to meet specific learners' and/or employers' requirements which cannot be satisfied through current regulated qualifications. ABC Awards/Certa endorsement involves robust and rigorous quality audits by external auditors to ensure quality is continually met. A review of courses is carried out as part of the endorsement process.
ABC Awards and Certa Awards have long-established reputations for providing high quality vocational qualifications across a wide range of industries. ABC Awards and Certa Awards combine over 180 years of expertise combined with a responsive, flexible and innovative approach to the needs of our customers.
Renowned for excellent customer service, and quality standards, ABC Awards and Certa Awards also offer regulated qualifications for all ages and abilities post-14; all are developed with the support of relevant stakeholders to ensure that they meet the needs and standards of employers across the UK.
A career in accountancy and finance could take you places you never dreamed possible! Pursue a position within an established accountancy team, or breathe life into your dreams of self-employment. Work for yourself, become your own boss and enjoy the freedom to work in any location worldwide! Typical salaries in accountancy start from around the £20,000 mark, with no upper-limits for the most qualified and experienced accountants.