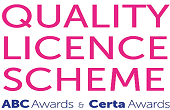 Diet and Nutrition Course
Take that first decisive step towards achieving your career goals, with an endorsed Diet and Nutrition Course from Oxford Home Study Centre! Enrol today and begin working towards a Level 1 Diet and Nutrition Award, endorsed and approved by a recognised awarding body! Explore the fascinating links between nutrition and human health, learning how our dietary habits have a direct impact on our daily wellbeing! Learn which key nutrients the body needs to perform its primary functions, the importance of fulfilling the body's daily energy requirements and the available sources of nutrients in our daily diets. Enjoy the freedom to study in your own time and at a pace that suits you, with full tutor support provided throughout! With a Level 1 Diet and Nutrition Courseon your resume, the career you know you're capable of could be right at your fingertips!
Why Study Diet and Nutrition?
Diet and nutrition is a subject that affects each and every human being on the face of the earth. The decisions we make with regard to our daily diets have a direct and wide-reaching impact on every aspect of our wellbeing. From weight management to disease prevention to simply boosting everyday energy levels, we really are what we eat. Which also means that the vast majority of people could stand to eat a little more healthily. Diet and nutrition professionals dedicate their careers to helping others make sound dietary choices. From babies to children to adults of all ages, nutritionists help people from all backgrounds live healthier and happier lives. An incredibly fulfilling and rewarding profession, which can also be surprisingly lucrative!
This is an endorsed Level 1 Diet and Nutrition Course for distance learning, available exclusively from Oxford Home Study Centre. Course content is delivered across two insightful modules, which cover a variety of important concepts and subtopics as detailed below:
Unit 1 - An Overview of Nutrition
The course begins by providing a detailed overview of the concept of nutrition, along with its potential to impact human health and wellbeing. The importance of sufficient nutrient intake of physical and psychological health is explore, along with ensuring the body's daily energy requirements are met an introduction to the body mass index - aka BMI.
Unit 2 - Dietary Nutrition
Concluding the course, unit 2 takes a closer look at some of the most important nutrients the body needs to fuel its vital processes. Examples of which include the different types of proteins and available protein sources, healthy and unhealthy fats, dietary fibre and the functions of carbohydrates in the human body.
Explore various free courses on our website. You can even take a start with one of our free Diet and Nutrition courses today.
Paying in Instalments: £120 (Interest FREE Instalments)
Deposit: £20
No of Instalments: 10
Each Instalment: £10
Pay in Full: (£35 Discount) £85
At the end of this course successful learners will receive a Certificate of Achievementfrom ABC Awards and Certa Awards and a Learner Unit Summary (which lists the components the learner has completed as part of the course).
The course has been endorsed under the ABC Awards and Certa Awards Quality Licence Scheme. This means that Oxford home study centre has undergone an external quality check to ensure that the organisation and the courses it offers, meet defined quality criteria. The completion of this course alone does not lead to a regulated qualification* but may be used as evidence of knowledge and skills gained. The Learner Unit Summary may be used as evidence towards Recognition of Prior Learning if you wish to progress your studies in this subject. To this end the learning outcomes of the course have been benchmarked at Level 1 Award against level descriptors published by Ofqual, to indicate the depth of study and level of demand/complexity involved in successful completion by the learner.
The course itself has been designed by Oxford home study centre to meet specific learners' and/or employers' requirements which cannot be satisfied through current regulated qualifications. ABC Awards/Certa endorsement involves robust and rigorous quality audits by external auditors to ensure quality is continually met. A review of courses is carried out as part of the endorsement process.
ABC Awards and Certa Awards have long-established reputations for providing high quality vocational qualifications across a wide range of industries. ABC Awards and Certa Awards combine over 180 years of expertise combined with a responsive, flexible and innovative approach to the needs of our customers.
Renowned for excellent customer service, and quality standards, ABC Awards and Certa Awards also offer regulated qualifications for all ages and abilities post-14; all are developed with the support of relevant stakeholders to ensure that they meet the needs and standards of employers across the UK.
A career in diet and nutrition can be incredibly fulfilling and surprisingly lucrative. Work towards a position with an established organisation, or consider a world of self-employment and freelance opportunities. Continue studying diet and nutrition at a higher diploma level, or put your new skills and knowledge to use in the practical setting of your choosing. Entry-level positions in diet and nutrition attach salaries in the region of £20,000, with no upper limits for more senior nutritionists with relevant experience.
Who Should Take This Course?
This introductory Level 1 Diet and Nutrition Award has been designed to lay a strong foundation, upon which to build a rewarding career in the field. The following candidates may find this fascinating program particularly useful:
Newcomers with no prior knowledge or experience

Members of the workforce looking to climb the career ladder

Anyone interested in freelance or self-employment roles

Healthcare workers at all levels

Jobseekers looking to enhance their employability

Anyone with an interest in diet and nutrition
Enrolment is open 365 days a year, so there's no better time to get started than right now! Sign up for this exclusive Level 1 Diet and Nutrition Award online in just a few clicks, or contact a member of our admissions team for more information!