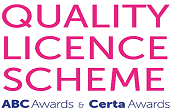 Nutrition and Dietetics Course
Ready to take your career in diet and nutrition to the next level? With the full support of Oxford Home Study Centre behind you, the next step in your career journey starts today! Study in your own time and at your own pace, for the opportunity to earn an endorsed Level 2 Nutrition and Dietetics Course! Explore one of the world's most fascinating scientific fields at an intermediate level, with full tutor support and all study materials included as standard! Our nutrition and dietetics courses examine how dietary balance and nutrient intake affect every aspect of our physical and psychological health, getting to know the principles of healthy eating at a deeper level. Examine the effects a variety of key nutrients have on the body, as you work your way towards an endorsed Level 2 Certificate in Diet and Nutrition from a recognised awarding body! With no prior knowledge or experience required, this exclusive course is open to anyone looking to build a successful career in diet and nutrition!
Why Study Diet and Nutrition?
The true benefits of dietary balance and adequate intake of key nutrients have only become apparent over the past few decades. Extensive research having demonstrated the capacity for dietary balance or imbalance to affect almost every essential bodily process. Our physical and psychological wellbeing are both intrinsically-connected with the food we eat and the lifestyle choices we make. Just a few simple changes to our daily dietary habits can strengthen our immune systems, protect us from disease and provide more energy to get the most out of life. Those who work in the field of diet and nutrition dedicate their careers to improving of the lives of those they work with. With demand for dietary support and advice at an all-time high, there's never been a better time to study diet and nutrition!
Our exclusive, fully accredited online nutrition courses are open to enthusiastic candidates from all backgrounds, with no deadlines imposed and no entry-requirements to fulfil. Course content is delivered over four engaging units as follows:
Unit 1 - An Overview of Nutrition
The course begins by providing candidates with a detailed overview of the concept of nutrition, along with the importance of nutrient intake for both physical and psychological health. Daily energy requirements are also discussed, along with an introduction to the body mass index (BMI) and its relationship with obesity.
Unit 2 - Dietary Nutrition
A more detailed exploration of nutrients follows in the second unit, along with how specific nutrients play an important role in key bodily functions. Candidates learn how to effectively analyse the information on food labels, while exploring the different types of fats, dietary proteins, sources of fibre and the functions of carbohydrates.
Unit 3 - Balancing the Diet
Course unit three explores what exactly is meant by a 'balanced' diet, outlining the benefits of dietary balance and the potential consequences of an unbalanced diet. Candidates learn how to create healthy and balanced eating plans, in accordance with the requirements of the respective individual.
Unit 4 - Principles of Healthy Eating
Concluding the course, unit four examines the most important principles of healthy eating and the head-to-toe benefits of quality nutrition. The advantages and disadvantages of various different cooking methods are discussed, along with how to make positive dietary choices and the importance of considering fat, sugar and caffeine content.
Explore various free courses on our website. You can even take a start with one of our free Diet and Nutrition courses today.
Paying in Instalments: £340(Interest FREE Instalments)
Deposit: £70
No of Instalments: 10
Each Instalment: £27
Pay in Full: (£60 Discount) £280
At the end of this course successful learners will receive a Certificate of Achievementfrom ABC Awards and Certa Awards and a Learner Unit Summary (which lists the components the learner has completed as part of the course).
The course has been endorsed under the ABC Awards and Certa Awards Quality Licence Scheme. This means that Oxford home study centre has undergone an external quality check to ensure that the organisation and the courses it offers, meet defined quality criteria. The completion of this course alone does not lead to a regulated qualification* but may be used as evidence of knowledge and skills gained. The Learner Unit Summary may be used as evidence towards Recognition of Prior Learning if you wish to progress your studies in this subject. To this end the learning outcomes of the course have been benchmarked at Level 2 against level descriptors published by Ofqual, to indicate the depth of study and level of demand/complexity involved in successful completion by the learner.
The course itself has been designed by Oxford home study centre to meet specific learners' and/or employers' requirements which cannot be satisfied through current regulated qualifications. ABC Awards/Certa endorsement involves robust and rigorous quality audits by external auditors to ensure quality is continually met. A review of courses is carried out as part of the endorsement process.
ABC Awards and Certa Awards have long-established reputations for providing high quality vocational qualifications across a wide range of industries. ABC Awards and Certa Awards combine over 180 years of expertise combined with a responsive, flexible and innovative approach to the needs of our customers.
Renowned for excellent customer service, and quality standards, ABC Awards and Certa Awards also offer regulated qualifications for all ages and abilities post-14; all are developed with the support of relevant stakeholders to ensure that they meet the needs and standards of employers across the UK.
Completion of this course will prime you with the skills, knowledge and confidence needed to pursue a rewarding career in the field. A Level 2 Certificate in Diet and Nutrition could open the door to a variety of fulfilling positions - examples of which include family nutritionist, paediatric nutritionist, nutrition educator, nutrition research and many more besides. Successful candidates will also have the opportunity to explore of any number of freelance or self-employment opportunities in diet and nutrition. Entry-level salaries of around £20,000 more can be expected.
Who Should Take This Course?
Our courses are open to ambitious candidates at all levels, with no prior knowledge or experience required. This Level 2 Certificate in Diet and Nutrition was designed with the following candidates in mind:
Newcomers interested in exploring a new career path

Members of the workforce looking to climb the career ladder

Candidates interested in freelance or self-employment opportunities

Nurses, carers and health workers at all levels

Anyone looking to transform their passion into a career

Candidates looking to boost their CVs and career prospects
From start to finish, you can count on the committed support of your personally-assigned tutor and the whole team here at Oxford Home Study Centre! Enrol in just a few clicks and get started on your Level 2 Certificate in Diet and Nutrition today!