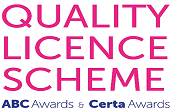 Wedding Planner Course
The most incredible careers in wedding planning start with just a single step, so why not take yours today? Study online from anywhere in the world, for the chance to enrich your outlook with our endorsed Level 1 Wedding Planner Course! Oxford Home Study Centre is proud to offer this exclusive distance learning opportunity, open to anyone looking to build a brighter future! Study the functions and importance of the global wedding planning industry, along with the duties and responsibilities of the professional wedding planner! Learn how to offer expert wedding consultations, providing professional advice and support for discerning clients! If you've ever dreamed of becoming your own boss, this Level 1 Wedding Planner Online Course could be just the thing to make it happen! Enrol with Oxford Home Study Centre today and your success story starts right now!
Why Study Wedding Planning?
Ideal for romantic types with a keen eye for detail, careers in wedding planning can be uniquely rewarding. Successful wedding planners spend their days and nights making dreams come true. A far cry from the usual monotonous office job, careers in wedding planning are challenging, fulfilling and dynamic in the extreme. Travel to exotic destinations, meet incredible people every day and enjoy the freedom that comes with being your own boss. All with limitless earnings potential for more experienced wedding planners with an established reputation. With demand at an all-time high worldwide, the wedding planning industry really is open for business!
This enjoyable and accessible Level 1 Wedding Management Course was created by a team of industry veterans and seasoned academics. Course content is delivered over two fascinating modules, which conclude with online assessments for submission to your assigned tutor:
Unit 1. Introduction to the Wedding Planning Industry
Module 1 provides a rich and detailed introduction to the contemporary wedding planning industry, along with the duties and responsibilities of the professional wedding planner. Candidates are introduced to several different types of cultural weddings, along with popular wedding traditions such as the classic wedding dinner and reception.
Unit 2. The Wedding Consultation
Module 2 provides a breakdown of the effective wedding consultation, instilling the skills and knowledge required to provide consultations with confidence. Candidates learn how to gather all necessary information during the consultation, accurately establish clients' expectations and set the first stages of the wedding planning process in motion.
We offer some of our online courses for free. Take a start with our Free Wedding Planning courses, and update your skills for better jobs.
Paying in Instalments: £120 (Interest FREE Instalments)
Deposit: £20
No of Instalments: 10
Each Instalment: £10
Pay in Full: (£35 Discount) £85
At the end of this course successful learners will receive a Certificate of Achievementfrom ABC Awards and Certa Awards and a Learner Unit Summary (which lists the components the learner has completed as part of the course).
The course has been endorsed under the ABC Awards and Certa Awards Quality Licence Scheme. This means that Oxford home study centre has undergone an external quality check to ensure that the organisation and the courses it offers, meet defined quality criteria. The completion of this course alone does not lead to a regulated qualification* but may be used as evidence of knowledge and skills gained. The Learner Unit Summary may be used as evidence towards Recognition of Prior Learning if you wish to progress your studies in this subject. To this end the learning outcomes of the course have been benchmarked at Level 1 Award against level descriptors published by Ofqual, to indicate the depth of study and level of demand/complexity involved in successful completion by the learner.
The course itself has been designed by Oxford home study centre to meet specific learners' and/or employers' requirements which cannot be satisfied through current regulated qualifications. ABC Awards/Certa endorsement involves robust and rigorous quality audits by external auditors to ensure quality is continually met. A review of courses is carried out as part of the endorsement process.
ABC Awards and Certa Awards have long-established reputations for providing high quality vocational qualifications across a wide range of industries. ABC Awards and Certa Awards combine over 180 years of expertise combined with a responsive, flexible and innovative approach to the needs of our customers.
Renowned for excellent customer service, and quality standards, ABC Awards and Certa Awards also offer regulated qualifications for all ages and abilities post-14; all are developed with the support of relevant stakeholders to ensure that they meet the needs and standards of employers across the UK.
This foundation-level course has been designed to lay a solid educational foundation, upon which to begin building a successful career in the field. Successful candidates may choose to move on to diploma-level studies upon completion of the course, or put their skills and knowledge to use in a practical setting. An endorsed Wedding Planning Award could also prove helpful in fulfilling your goals of self-employment. Salaries vary significantly in accordance with experience and expertise, though typically start in the region of £20,000.
Who Should Take This Course?
This Level 1 Wedding Planning Award is open to anyone looking to explore this inspiring industry at a foundation-level. Oxford Home Study Centre created this exclusive course with the following candidates in mind:
Newcomers with no prior knowledge or experience

Members of the workforce pursuing promotion

Business owners and managers with no formal qualifications

Entrepreneurs interested in new business establishment

Candidates considering freelance or self-employment opportunities

Jobseekers looking to improve their employment prospects
Wherever you see yourself this time next year, you'll be closer to achieving your goals with a Level 1 Wedding Planning Award on your CV! Enrol today, or contact our admissions team for more information!