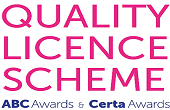 Warehouse Operations Course
Looking for a flexible Warehouse Operations Course to suit your lifestyle and commitments? Interested in becoming a qualified warehousing and logistics specialist? With Oxford Home Study Centre, the next stage of your career journey starts today! Study online at a pace that suits you, choosing from a variety of endorsed warehouse operations training courses! Explore the fascinating field of warehouse management, with complete tutor support provided and no experience necessary! Study contemporary warehouse operations, the most common warehouse systems and the different types of warehouses. Learn how warehouse managers contribute directly to wider business performance, as you work your way towards a fully-endorsed Level 2 Warehouse Management Certificate! With the committed supporter of Oxford Home Study Centre behind you, the career of your dreams could be a few clicks away - enrol today!
Why Study Warehouse Management?
The field of warehouse management is extremely diverse and open to talented candidates from all backgrounds. The vast majority of senior warehouse operatives start out add entry-level, before climbing the ladder to more advanced leadership positions. This Level 2 Warehouse Management Certificate has been designed for anyone looking to step into this extraordinary contemporary sector for the first time. All over the world, demand for talented warehouse operatives is consistently high. The vast majority of businesses are to some extent reliant on effective warehousing, logistics and supply chain operations. As a key link in the supply chain, you stand every chance of building a fulfilling and financially rewarding career for life. It's simply a case of getting at all-important foot in the door - precisely where Oxford Home Study Centre can help!
Oxford Home Study Centre is proud to offer an exclusive collection of Warehouse Management Courses, each conducted 100% online and with expert tutor support provided. Our enjoyable Level 2 Warehouse Operations Courses are delivered over a series of four engaging units as detailed below:
Unit 1 - Introduction to Warehouses
The course begins with an in-depth exploration of the contemporary warehouse, discussing the functions, objectives and limitations of warehouse operations. Some of the more common challenges in effective warehousing are discussed, along with the potential advantages and disadvantages of public warehouses, the growing popularity of automated warehousing and more.
Unit 2 - Types of Warehouses
Unit two outlines several important considerations when selecting the location of a warehouse, along with the meaning of 'qualitative factor rating' in warehousing. Candidates discuss some of the pros and cons of private warehousing, along with the suitability of the five major classifications of warehouses for different requirements.
Unit 3 - Functions of Warehouses
The primary functions of warehouses are then explored in unit three, which also examines the growing popularity of cross-docking as a warehousing model for modern retail businesses. The purpose of semi-permanent storage is also discussed, along with the importance of maintaining safety/buffer stock levels and the concept of 'information transfer' in warehousing.
Unit 4 - Warehouse Operations & Systems
Bringing the course to a close, unit four guides candidates through the differences between centralised and decentralised warehousing operations. Important factors to consider when selecting storage systems are discussed, along with the use of conveyor systems in warehouses and the rapid shift to automated storage and retrieval systems for larger businesses.
For more information about our Warehouse Management certificate/diploma courses and Free Courses, get in touch with the OHSC admissions team today.
Paying in Instalments: £340(Interest FREE Instalments)
Deposit: £70
No of Instalments: 10
Each Instalment: £27
Pay in Full: (£60 Discount) £280
At the end of this course successful learners will receive a Certificate of Achievementfrom ABC Awards and Certa Awards and a Learner Unit Summary (which lists the components the learner has completed as part of the course).
The course has been endorsed under the ABC Awards and Certa Awards Quality Licence Scheme. This means that Oxford home study centre has undergone an external quality check to ensure that the organisation and the courses it offers, meet defined quality criteria. The completion of this course alone does not lead to a regulated qualification* but may be used as evidence of knowledge and skills gained. The Learner Unit Summary may be used as evidence towards Recognition of Prior Learning if you wish to progress your studies in this subject. To this end the learning outcomes of the course have been benchmarked at Level 2 against level descriptors published by Ofqual, to indicate the depth of study and level of demand/complexity involved in successful completion by the learner.
The course itself has been designed by Oxford home study centre to meet specific learners' and/or employers' requirements which cannot be satisfied through current regulated qualifications. ABC Awards/Certa endorsement involves robust and rigorous quality audits by external auditors to ensure quality is continually met. A review of courses is carried out as part of the endorsement process.
ABC Awards and Certa Awards have long-established reputations for providing high quality vocational qualifications across a wide range of industries. ABC Awards and Certa Awards combine over 180 years of expertise combined with a responsive, flexible and innovative approach to the needs of our customers.
Renowned for excellent customer service, and quality standards, ABC Awards and Certa Awards also offer regulated qualifications for all ages and abilities post-14; all are developed with the support of relevant stakeholders to ensure that they meet the needs and standards of employers across the UK.
This exclusive Level 2 Warehouse Management Certificate could pave the way for a successful career for life. Entry-level positions in warehouse management quickly lead to limitless promotion prospects for the most outstanding candidates. If you're willing to work hard and demonstrate true commitment to the cause, there's no telling how far a warehouse management career could take you. Most importantly, warehouse management skills are universal and can be put to use in almost major market worldwide. Newly-qualified warehouse operatives can expect to earn around £18,000 at entry-level.
Who Should Take This Course?
Studying for a Level 2 Warehouse Management Certificate could prove to be the catalyst your career has been waiting for. Oxford Home Study Centre recommends this exclusive online course for the following candidates:
Applicants exploring warehouse management for the first time

Warehouse operatives pursuing leadership/management positions

Business owners and prospective entrepreneurs

Warehouse managers, supervisors and team leaders

Candidates considering a change in career direction

Jobseekers ready to take control of their employment prospects
Throughout your studies, your personally-assigned tutor will provide all the support you need to gain maximum value from this course! Enrol online, or contact the admissions team at Oxford Home Study Centre for more information.