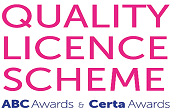 Understanding Child Psychology Level 1
Interested in a career working with children? Already working in a childcare setting and looking to boost your long-term prospects? With an endorsed Level 1 Certificate in Understanding Child Psychology on your CV, you'll be one step closer to achieving your true potential! Explore one of the world's most inspiring and important specialist fields, with the committed support of Oxford Home Study Centre! Discover how a variety of factors throughout childhood influence the people we become as adults! Explore personality development, speech and language development, the role of the child psychologist and so much more besides! Enjoy the freedom to study in your own time and at your own pace, with full support provided by your own personally-assigned tutor! Get started on your Level 1 Child Psychology Course Online with OHSC today!
Why Study Child Psychology?
What makes us become the people we are? Which factors and influences have a long-term effect on our development, wellbeing and enjoyment of life? What can we do to ensure every child is given the opportunity to reach their full potential? These are just some of the questions explored within the field of child psychology. From birth right through to adolescence, child psychologists work closely with children of all ages and their primary caregivers. In order to provide nurturing support for infants, children and teenagers alike, you must first get to know how they think, act and respond to external influences. In doing so, you become one of the most important and powerful contributors to a child's ongoing development.
This fascinating Level 1 Child Psychology distance learning program provides an entry-level introduction to one of the world's most important specialist fields. Get to know the mind of the child across three fascinating modules as follows:
Unit 1. Child Psychology: An Overview
Module one provides learners with a detailed introduction to child psychology, both as a profession and a wider concept. Candidates study each individual developmental stage, along with how childhood development differs from growth and the typical roles and responsibilities of the child psychologist.
Unit 2. Understanding the Personality Development of Children
An introduction to personality development in children follows in module two, which explores the various factors that influence the people we become. Character development is also explored, along with some of the most common personality development challenges encountered by children and their families.
Unit 3. Stages of Language Development
The course concludes with a fascinating exploration of speech and language development, which examines general lexical development theory and childhood communication evolution. Common speech and language development issues are discussed, along with their origins and known pathways for treatment.
Paying in Instalments: £140 (Interest FREE Instalments)
Deposit: £20
No of Instalments: 12
Each Instalment: £10
Pay in Full: (£41 Discount) £99
At the end of this course successful learners will receive a Certificate of Achievementfrom ABC Awards and Certa Awards and a Learner Unit Summary (which lists the components the learner has completed as part of the course).
The course has been endorsed under the ABC Awards and Certa Awards Quality Licence Scheme. This means that Oxford home study centre has undergone an external quality check to ensure that the organisation and the courses it offers, meet defined quality criteria. The completion of this course alone does not lead to a regulated qualification* but may be used as evidence of knowledge and skills gained. The Learner Unit Summary may be used as evidence towards Recognition of Prior Learning if you wish to progress your studies in this subject. To this end the learning outcomes of the course have been benchmarked at Level 1 against level descriptors published by Ofqual, to indicate the depth of study and level of demand/complexity involved in successful completion by the learner.
The course itself has been designed by Oxford home study centre to meet specific learners' and/or employers' requirements which cannot be satisfied through current regulated qualifications. ABC Awards/Certa endorsement involves robust and rigorous quality audits by external auditors to ensure quality is continually met. A review of courses is carried out as part of the endorsement process.
ABC Awards and Certa Awards have long-established reputations for providing high quality vocational qualifications across a wide range of industries. ABC Awards and Certa Awards combine over 180 years of expertise combined with a responsive, flexible and innovative approach to the needs of our customers.
Renowned for excellent customer service, and quality standards, ABC Awards and Certa Awards also offer regulated qualifications for all ages and abilities post-14; all are developed with the support of relevant stakeholders to ensure that they meet the needs and standards of employers across the UK.
An endorsed Level 1 Certificate in Child Psychology is guaranteed to enhance your capabilities and confidence in the childcare career of your choosing. Work towards a position in child psychology or behavioural counselling, or continue your studies at an advanced diploma level. Qualified child psychologists enjoy the freedom to work in any location worldwide under their own terms. Typical salaries starting from around £20,000 to £30,000, in accordance with experience.
Who Should Take This Course?
Oxford Home Study Centre is proud to offer the web's largest catalogue of flexible distance learning programmes for candidates worldwide. This Level 1 Certificate in Child Psychology may prove of particular interest to:
Newcomers looking to explore child psychology for the first time

Existing childcare specialists who lack formal training

Anyone looking to better-understand a child's mind

Teachers, nurses, healthcare workers, mentors etc.

Candidates looking to continue studying at diploma level

Jobseekers interested in enhanced employment prospects
Enrolment is open 365 days a year, so why not get started right now? Enrol online, or contact the team at Oxford Home Study Centre if you have any questions!