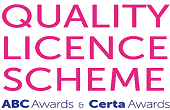 Bookkeeping Certification Online
Boost your CV with endorsed Bookkeeping Certification Online and take your career prospects to the next level! Learn Bookkeeping Onlinewith Oxford Home Study Centre - the web's leading distance learning specialists. This exclusive Level 3 Bookkeeping and Accounting Course Online is suitable for newcomers and existing accountancy personnel alike. Study a detailed breakdown of balance sheets and financial statements, while exploring the primary duties and responsibilities of the professional bookkeeper. Learn how accurate accountancy and bookkeeping hold the key to an organisation's performance and profitability, as you work your way towards a fully endorsed Level 3 Bookkeeping Certificate. Study in your own time at a pace that suits your lifestyle, with no deadlines or time restrictions to worry about. With enrolment open 365 days a year, there's no better time to get started than right now!
Why Study Bookkeeping?
To master the art of effective bookkeeping is to gain access to an enormous and varied job market worldwide. For the vast majority of businesses, accountancy and bookkeeping personnel are indispensable. This, in turn, creates limitless and life-long job opportunities for talented bookkeeping personnel. Whether the dream is to become a high-profile accountant with an established employer or set up your own business from scratch, there's never been a better time to make it happen. Work full-time, part-time or on a casual basis - whatever suits your goals and lifestyle. And if all this wasn't enough, experienced bookkeepers can take home surprisingly high salaries for such a flexible and enjoyable job.
Oxford Home Study Centre offers a complete range of bookkeeping and accountancy programs of the highest quality. This intermediate Level 3 Certificate in Bookkeeping is open to newcomers and existing accountancy personnel alike, delivered over a series of five modules as follows:
Module 1 - Introduction to Bookkeeping
The first module provides a fascinating introduction to accountancy and bookkeeping, focusing primarily on basic bookkeeping terminology. Candidates are introduced to balance sheets, income statements, equity, liabilities, assets, expenses, accounts receivable, accounts payable, depreciation, ledgers and other important accountancy topics.
Module 2 - Accounting Methods, Concepts and Standard
An introduction to accounting concepts and standards follows in module two, which focuses heavily on Generally Accepted Accounting Principles (GAAP). Candidates consider the potential benefits and challenges associated with standardisation, along with a series of fundamental accounting methods and accountancy concepts.
Module 3 - Keeping Track of your Business
Keeping track of business performance as a bookkeeper is discussed in module three, in which candidates consider the value of strategic cash management. Course content also covers cash books, the differences between journals and ledgers, the importance of journal subdivision and an introduction to accounts payable and accounts receivable.
Module 4 - Understanding Balance Sheet
The purpose of financial statements in general is discussed in module four, which provides a more detailed overview of the functions and objectives of balance sheets. Candidates learn how to produce and adjust balance sheets, while considering the various different types of assets and liabilities, tips for effective balance sheet analysis and the concept of working capital.
Module 5 - Financial Statements
Concluding the course, module five takes a more detailed look at working capital management and the production of cash flow statements. Candidates consider the various internal and external sources of funds available, helpful guidelines for determining working capital requirements and the importance of strategic cash flow management.
Oxford Home Study offers some free certificate courses in Bookkeeping. Explore now on our website.
Paying in Instalments: £385(Interest FREE Instalments)
Deposit: £85
No of Instalments: 12
Each Instalment: £25
Pay in Full: (£75 Discount) £310
At the end of this course successful learners will receive a Certificate of Achievementfrom ABC Awards and Certa Awards and a Learner Unit Summary (which lists the components the learner has completed as part of the course).
The course has been endorsed under the ABC Awards and Certa Awards Quality Licence Scheme. This means that Oxford home study centre has undergone an external quality check to ensure that the organisation and the courses it offers, meet defined quality criteria. The completion of this course alone does not lead to a regulated qualification* but may be used as evidence of knowledge and skills gained. The Learner Unit Summary may be used as evidence towards Recognition of Prior Learning if you wish to progress your studies in this subject. To this end the learning outcomes of the course have been benchmarked at Level 3 against level descriptors published by Ofqual, to indicate the depth of study and level of demand/complexity involved in successful completion by the learner.
The course itself has been designed by Oxford home study centre to meet specific learners' and/or employers' requirements which cannot be satisfied through current regulated qualifications. ABC Awards/Certa endorsement involves robust and rigorous quality audits by external auditors to ensure quality is continually met. A review of courses is carried out as part of the endorsement process.
ABC Awards and Certa Awards have long-established reputations for providing high quality vocational qualifications across a wide range of industries. ABC Awards and Certa Awards combine over 180 years of expertise combined with a responsive, flexible and innovative approach to the needs of our customers.
Renowned for excellent customer service, and quality standards, ABC Awards and Certa Awards also offer regulated qualifications for all ages and abilities post-14; all are developed with the support of relevant stakeholders to ensure that they meet the needs and standards of employers across the UK.
However ambitious your objectives may be, we're here to help you achieve them. This exclusive Level 3 Bookkeeping Certificate could pave the way for any number of rewarding careers in the field. Pursue a position with an established employer, or take the first steps towards going into business as your own boss. Typical job titles in the field of bookkeeping and accountancy include payroll service assistant, budget manager, cost control specialist, accounting specialist, bookkeeping assistant, billing supervisor, payroll manager and many more besides. All with huge scope for advancement and salaries varying from £20,000 to more than £50,000.
Who Should Take This Course?
If you're serious about a rewarding career as a professional bookkeeper, we're standing by to welcome you on board. This intermediate Level 3 Bookkeeping Certificate could be the ideal course for the following applicants:
Newcomers to accountancy and bookkeeping

Members of the workforce pursuing promotion

Business owners who manage their own accounts

Anyone interested in self-employment opportunities

Jobseekers looking to boost their employment prospects

Candidates with good numeracy skills
It takes just seconds to sign up, so why not get started right now? Enrol online, or contact our student support team anytime for more information.