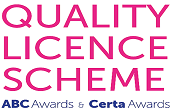 Part Time Beauty Course
Ever wondered what it's like to work in a successful beauty salon? Interested in going into business for yourself as a mobile beauty therapist? With this exclusive Level 2 Part Time Beauty Course, the career of your dreams starts right now! Enrol with Oxford Home Study Centre and gain immediate access to our dynamic digital learning platform! Study the art of beauty therapy, building the skills, knowledge and experience to perform professional-quality treatments! Learn how to perform complex skin analysis, provide professional manicure services and apply makeup like an experienced artist! Position yourself closer to your dream career in beauty therapy, with Oxford Home Study Centre's flexible part time beauty courses!
Why Study Beauty Therapy?
Whichever way you look at it, personal appearance matters. If you're unable to take pride in your appearance, it's difficult to live a happy and content life. Just as long as this is the case, the world will need talented beauty therapists to help us all look and feel our best! Beauty therapy isn't simply about enhancing physical appearance. It's about boosting the confidence, self-esteem and life-quality of clients from all walks of life. For millions of men and women across the UK, beauty therapy services are an everyday essential they've come to count on. For the qualified beauty therapist, job security and high earnings potential come as standard. Not to mention, the satisfaction that comes with dedicating your career to making others feel great about themselves!
Our part time beauty courses online are open to learners worldwide, offering the freedom to study at any pace with no deadlines or exams to sit. Study the art of professional beauty therapy over four engaging modules as follows:
Unit 1. Characteristics of a Positive Work Environment
The course begins by providing candidates with a walk-through of the effective beauty therapy workplace environment. The importance of positivity and teamwork are discussed, along with the basics of workplace health and safety, the importance of hygiene in a beauty therapy setting and why personal grooming and appearance can make all the difference.
Unit 2. Skin Analysis and Consultation
Module two provides a detailed introduction to the client consultation process, along with how to perform professional-level skin analysis. Candidates learn how to identify and advise on a variety of common skin conditions, along with the differences between skin types, how to determine an appropriate course of treatment and more.
Unit 3. How to Apply Face Makeup
Professional face makeup application techniques follow in module three, in which candidates learn how to select appropriate products to suit clients' expectations, face types and facial features. The art of contouring is also introduced, along with the application of concealing cosmetics, professional eye makeup application techniques and more,
Unit 4. Step by Step Manicure and Pedicure Procedures
The course concludes with an intensive tutorial covering professional manicure and pedicure procedures. Learners discuss the materials and tools required to carry out manicures and pedicures, studying a breakdown of the treatment process and a series of associated hand and foot conditions.
Paying in Instalments: £340(Interest FREE Instalments)
Deposit: £70
No of Instalments: 10
Each Instalment: £27
Pay in Full: (£60 Discount) £280
At the end of this course successful learners will receive a Certificate of Achievementfrom ABC Awards and Certa Awards and a Learner Unit Summary (which lists the components the learner has completed as part of the course).
The course has been endorsed under the ABC Awards and Certa Awards Quality Licence Scheme. This means that Oxford home study centre has undergone an external quality check to ensure that the organisation and the courses it offers, meet defined quality criteria. The completion of this course alone does not lead to a regulated qualification* but may be used as evidence of knowledge and skills gained. The Learner Unit Summary may be used as evidence towards Recognition of Prior Learning if you wish to progress your studies in this subject. To this end the learning outcomes of the course have been benchmarked at Level 2 against level descriptors published by Ofqual, to indicate the depth of study and level of demand/complexity involved in successful completion by the learner.
The course itself has been designed by Oxford home study centre to meet specific learners' and/or employers' requirements which cannot be satisfied through current regulated qualifications. ABC Awards/Certa endorsement involves robust and rigorous quality audits by external auditors to ensure quality is continually met. A review of courses is carried out as part of the endorsement process.
ABC Awards and Certa Awards have long-established reputations for providing high quality vocational qualifications across a wide range of industries. ABC Awards and Certa Awards combine over 180 years of expertise combined with a responsive, flexible and innovative approach to the needs of our customers.
Renowned for excellent customer service, and quality standards, ABC Awards and Certa Awards also offer regulated qualifications for all ages and abilities post-14; all are developed with the support of relevant stakeholders to ensure that they meet the needs and standards of employers across the UK.
Upon completion of the course, candidates will have the opportunity to put their acquired knowledge and skills to use in the practical setting of their choosing. Alternatively, candidates may choose to continue their studies at a higher diploma level. Career opportunities in beauty therapy range from positions with existing beauty brands right through to self-employment opportunities worldwide. In all instances, newcomers to beauty therapy can expect to earn approximately £18,000, with no upper limits for more experienced beauticians and salon managers.
Who Should Take This Course?
Our courses have been designed to help ambitious candidates worldwide tap into their hidden potential. This engaging Level 2 Beauty Therapy Certificate was created specifically for:
Candidates looking to study beauty therapy for the first time

Current beauticians who lack formal training and qualifications

Anyone with an interest in freelance beauty therapy opportunities

Newcomers looking to turn their passion into a career

Anyone planning to start their own beauty therapy business from scratch

Jobseekers interested in boosting their CVs and employment prospects
From start to finish, you can count on the committed support of Oxford Home Study Centre to guide you through your studies! Take that first step towards a brighter future today – get started on your Level 2 Beauty Therapy Certificate!