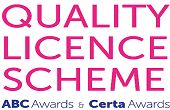 Leadership Certificate Course
Enrol with Oxford Home Study Centre and discover a flexible, affordable and enjoyable alternative to traditional classroom education! This exclusive online leadership certificate course could be just the thing to take your career prospects to the next level. Our endorsed online leadership certificates programs are open to ambitious candidates worldwide and come complete with all required study aids and learning resources. With no prior knowledge or experience required, this fully endorsed leadership certificate program could help you take the biggest step in your career journey to date! Study the concepts of management and leadership from a contemporary business perspective, along with the qualities of character traits of effective leadership figures. Learn how to develop and manage a high-performing team, as you work your way towards an endorsed Level 1 Management and Leadership Certificate! Enjoy the freedom to study at a time and pace that suit your lifestyle, with no deadlines or time restrictions imposed.
Why Study Management and Leadership?
Management and leadership skills are universally relevant and valued across all industries and sectors. Irrespective of the size and nature of the business, managers and leadership personnel are a company's most important assets. The more effective the leadership, the stronger the business performs – it really is as simple as that. This is why there is always strong demand for talented managers and experienced leadership figures worldwide. Irrespective of your background and experience to date, there's nothing stopping you taking that first big step towards a leadership role. It's simply a case of building the skills, knowledge and confidence to take control of your career. Enrol online, or contact the admissions team at Oxford Home Study Centre for more information.
This Level 1 Management and Leadership Certificate provides a fascinating introduction to the art of effective leadership. Delivered over a series of three inspiring modules, course content explores the most important concepts at the heart of leadership and team management:
Module 1 – Understanding Management and Leadership
The course begins with a detailed definition of management and leadership, examining the similarities and differences between the two concepts. Candidates are also familiarized with the traits and characteristics of effective leadership figures, along with the importance of decisive leadership in an organisational setting. An introduction to SWOT analysis is also included.
Module 2 – Improving Management and Leadership Performance
Module two turns attention to ongoing professional development, outlining the importance of striving for continuous improvement in management and leadership. Helpful tools and techniques for accurately assessing and measuring personal performance are introduced, along with the value of establishing realistic, achievable and measurable goals.
Module 3 – Developing a High-Performing Team
Bringing the course to a close, the third module guides candidates through the process of building and managing a high-performing team. The advantages and potential disadvantages of team-based work are discussed, along with the art of effective team management and some of the more common challenges in team development.
We offer some of our online courses for free. Take a start with our free Leadership and Management courses, and update your skills for better jobs.
Paying in Instalments: £140 (Interest FREE Instalments)
Deposit: £20
No of Instalments: 12
Each Instalment: £10
Pay in Full: (£41 Discount) £99
At the end of this course successful learners will receive a Certificate of Achievementfrom ABC Awards and Certa Awards and a Learner Unit Summary (which lists the components the learner has completed as part of the course).
The course has been endorsed under the ABC Awards and Certa Awards Quality Licence Scheme. This means that Oxford home study centre has undergone an external quality check to ensure that the organisation and the courses it offers, meet defined quality criteria. The completion of this course alone does not lead to a regulated qualification* but may be used as evidence of knowledge and skills gained. The Learner Unit Summary may be used as evidence towards Recognition of Prior Learning if you wish to progress your studies in this subject. To this end the learning outcomes of the course have been benchmarked at Level 2 against level descriptors published by Ofqual, to indicate the depth of study and level of demand/complexity involved in successful completion by the learner.
The course itself has been designed by Oxford home study centre to meet specific learners' and/or employers' requirements which cannot be satisfied through current regulated qualifications. ABC Awards/Certa endorsement involves robust and rigorous quality audits by external auditors to ensure quality is continually met. A review of courses is carried out as part of the endorsement process.
ABC Awards and Certa Awards have long-established reputations for providing high quality vocational qualifications across a wide range of industries. ABC Awards and Certa Awards combine over 180 years of expertise combined with a responsive, flexible and innovative approach to the needs of our customers.
Renowned for excellent customer service, and quality standards, ABC Awards and Certa Awards also offer regulated qualifications for all ages and abilities post-14; all are developed with the support of relevant stakeholders to ensure that they meet the needs and standards of employers across the UK.