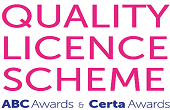 Hospitality Management Course
Looking for a flexible, affordable and enjoyable hospitality management courseto boost your career? With this exclusive Level 2 Hospitality Management Course Online, your career as a hotel manager starts today! Enrol online with Oxford Home Study Centre, for the chance to enhance your CV with an endorsed Level 2 Hotel Management Certificate. Study the functions and objectives of hotel management, as you explore the most important departments within the hotel environment and the art of effective quality control. Build the skills, knowledge and confidence needed to pursue a rewarding hotel management career, with the expert support of your personally-assigned tutor as you study. Whether new to hotel management or ready to take your career to the next level, our exclusive hospitality management courses have you and your future covered!
Why Study Hotel Management?
There are few global sectors as large, lucrative or resilient as the hospitality industry. An incredibly diverse sector that creates millions of job openings each year, hospitality careers are enjoyable, accessible and rewarding in the extreme. Property owners and employers worldwide are constantly on the lookout for talented managers and leadership figures to add to their ranks. More importantly, the hospitality sector is known for its commitment to promoting from within, investing heavily in the career development of employees at all levels. Even from an entry-level position, it's perfectly possible to climb the ladder to management and leadership in no time. With no prior knowledge or experience, this exclusive Level 2 Hotel Management Certificate could help you take the biggest step in your career journey to date!
At Oxford Home Study Centre, we offer only the highest quality hospitality and hotel management courses for ambitious candidates worldwide. This endorsed Level 2 Hotel Management Certificate takes place over a series of four insightful modules, each concluding with an online assessment for submission to your assigned tutor:
Unit 1. Hospitality Industry: Overview
The course begins by providing candidates with a broad overview of the hospitality industry, along with its recent history and ongoing evolution. Learners examine the various different types of accommodation, the duties and responsibilities of key personnel within the hotel, hotel management systems and an introduction to hotel business organisational structures.
Unit 2. Various Departments of Hotels
Module two guides candidates through some of the most important departments in a hotel environment, including hotel security, engineering, housekeeping, front desk operations and more. The importance of consistently excellent housekeeping standards is examined, along with the creation of an emergency communication plan, the role of communication in hotel management and more.
Unit 3. Management of Food and Beverage Operations
A detailed exploration of hotel food and beverage operations follows in module three, in which candidates discuss the functions and objectives of F&B departments. Restaurant layout planning and associated design considerations are discussed, along with how to effectively plan menus, bar and restaurant budgeting, beverage selection, cost control and F&B IT systems.
Unit 4. Managing Quality Service in Hospitality
Concluding the course, module four examines the importance of consistent quality management in hospitality and the concept of the guest journey. Tools and techniques for effectively measuring hotel quality and performance are presented, along with the various metrics used by official awarding bodies to assess the quality and standard of a hotel.
Explore various free courses on our website. You can even take a start with one of our Free Hotel Management courses today.
Paying in Instalments: £340(Interest FREE Instalments)
Deposit: £70
No of Instalments: 10
Each Instalment: £27
Pay in Full: (£60 Discount) £280
At the end of this course successful learners will receive a Certificate of Achievementfrom ABC Awards and Certa Awards and a Learner Unit Summary (which lists the components the learner has completed as part of the course).
The course has been endorsed under the ABC Awards and Certa Awards Quality Licence Scheme. This means that Oxford home study centre has undergone an external quality check to ensure that the organisation and the courses it offers, meet defined quality criteria. The completion of this course alone does not lead to a regulated qualification* but may be used as evidence of knowledge and skills gained. The Learner Unit Summary may be used as evidence towards Recognition of Prior Learning if you wish to progress your studies in this subject. To this end the learning outcomes of the course have been benchmarked at Level 2 against level descriptors published by Ofqual, to indicate the depth of study and level of demand/complexity involved in successful completion by the learner.
The course itself has been designed by Oxford home study centre to meet specific learners' and/or employers' requirements which cannot be satisfied through current regulated qualifications. ABC Awards/Certa endorsement involves robust and rigorous quality audits by external auditors to ensure quality is continually met. A review of courses is carried out as part of the endorsement process.
ABC Awards and Certa Awards have long-established reputations for providing high quality vocational qualifications across a wide range of industries. ABC Awards and Certa Awards combine over 180 years of expertise combined with a responsive, flexible and innovative approach to the needs of our customers.
Renowned for excellent customer service, and quality standards, ABC Awards and Certa Awards also offer regulated qualifications for all ages and abilities post-14; all are developed with the support of relevant stakeholders to ensure that they meet the needs and standards of employers across the UK.
A career in hospitality management could take you places you never dreamed possible. Enjoy the freedom to work in almost any location worldwide, choosing from a broad range of roles in a diverse range of environments. Work towards becoming a front desk manager, human resource manager, bar manager, restaurant manager or team leader - perhaps even a hotel general manager at the very top of the hierarchy. Hospitality management salaries start from around the £20,000 mark, with no upper-limits for more senior personnel.
Who Should Take This Course?
Our complete catalogue of hospitality management courses is open for enrolment throughout the year, with no entry-requirements to fulfil. This exclusive Level 2 Hotel Management Certificate was designed with the following applicants in mind:
Candidates with no prior knowledge or experience

Existing workers interested in promotion prospects

Business owners and managers who lack formal qualifications

Entrepreneurs and anyone looking to start their own business

Candidates interested in working overseas

Anyone looking to boost their CV and employment prospects
All study aids and learning resources are included in the initial course fee for unbeatable value for money. Get started on your Level 2 Hotel Management Certificate today, or contact our student support team if you have any questions.