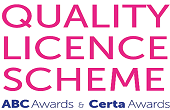 Online Customer Service Training
To master the art of customer care is to enjoy limitless career prospects worldwide! With this exclusive Level 1 Online Customer Service Training Course, your future stands right now! Study in your own time and at your own pace, with the committed support of Oxford Home Study Centre! Learn how to create and implement an effective customer service strategy, the importance of exceeding customer expectations and so much more besides! Work towards an accredited Level 1 Customer Service Award, which could turbocharge your career prospects like never before! With enrolment open 365 days a year, why not get started right now? Enrol online today!
Why Study Customer Service?
A business can only ever be as strong as its customer service contingency. In the absence of a solid customer service framework, all the low prices in the world mean nothing. Now more than ever, consumers are basing their spending decisions almost exclusively on customer service standards. From a business perspective, this provides the perfect opportunity to differentiate your organisation from its competitors. Employers and decision-makers worldwide are always on the lookout for talented customer service agents to add to their ranks. Study the fundamentals of customer service with Oxford Home Study Centre and the future really is yours for the taking!
Enjoy the freedom to study online at a pace that suits you, with no deadlines or time restrictions to worry about! This inspiring Level 1 Award is delivered over the course of two intensive customer service training modules as follows:
Unit 1. Customer Services: An Introduction
The course begins with a detailed introduction to customer service, outlining the roles and responsibilities of those who work in a customer support setting. Candidates explore the various benefits of high-quality customer care, along with the objectives of customer service, the limitations of a customer service framework and a series of associated challenges.
Unit 2. Creating a Customer Service Strategy
Concluding the course, module two details the process of creating an effective customer service strategy. The importance of identifying and anticipating customers' expectations is discussed, along with how to analyse the effectiveness of a customer service strategy, the creation of a company mission/vision statement and the value of a customer-focused working culture.
Explore various free courses on our website. You can even take a start with one of our free Customer Service courses today.
Paying in Instalments: £120 (Interest FREE Instalments)
Deposit: £20
No of Instalments: 10
Each Instalment: £10
Pay in Full: (£35 Discount) £85
At the end of this course successful learners will receive a Certificate of Achievementfrom ABC Awards and Certa Awards and a Learner Unit Summary (which lists the components the learner has completed as part of the course).
The course has been endorsed under the ABC Awards and Certa Awards Quality Licence Scheme. This means that Oxford home study centre has undergone an external quality check to ensure that the organisation and the courses it offers, meet defined quality criteria. The completion of this course alone does not lead to a regulated qualification* but may be used as evidence of knowledge and skills gained. The Learner Unit Summary may be used as evidence towards Recognition of Prior Learning if you wish to progress your studies in this subject. To this end the learning outcomes of the course have been benchmarked at Level 1 Award against level descriptors published by Ofqual, to indicate the depth of study and level of demand/complexity involved in successful completion by the learner.
The course itself has been designed by Oxford home study centre to meet specific learners' and/or employers' requirements which cannot be satisfied through current regulated qualifications. ABC Awards/Certa endorsement involves robust and rigorous quality audits by external auditors to ensure quality is continually met. A review of courses is carried out as part of the endorsement process.
ABC Awards and Certa Awards have long-established reputations for providing high quality vocational qualifications across a wide range of industries. ABC Awards and Certa Awards combine over 180 years of expertise combined with a responsive, flexible and innovative approach to the needs of our customers.
Renowned for excellent customer service, and quality standards, ABC Awards and Certa Awards also offer regulated qualifications for all ages and abilities post-14; all are developed with the support of relevant stakeholders to ensure that they meet the needs and standards of employers across the UK.
An endorsed Level 1 Customer Service Award could fast-track your customer service career to the next level. Upon completion, successful candidates will have the opportunity to put their acquired knowledge and skills to use in the practical setting of their choosing. Alternatively, learners may choose to continue studying at a more advanced diploma level. Customer service roles vary from entry-level store representatives to team leaders to customer service executives. Salaries typically beginning around the £20,000 mark.
Who Should Take This Course?
We go the extra mile to ensure our courses are accessible, enjoyable and affordable for candidates worldwide. We strongly recommend this introductory Level 1 Customer Service Award for the following candidates:
Newcomers with no prior customer service experience

Members of the workforce interested in promotion prospects

Candidates looking to continue studying at a higher level

Managers and team leaders with no formal training

Business owners and entrepreneurs

Jobseekers looking to boost their CVs
Whatever your long-term career objectives, you'll be one step closer to achieving them with our help! Enrol today, or contact the team at Oxford Home Study Centre to discuss your requirements in more detail.