Online Certificate Courses: A Viable Alternative to On-Campus Education?
The evolution of online learning/home study continues to amaze even the most optimistic academics. For the first time, students worldwide can access the same high-quality education online as in a traditional classroom setting. Some opt for paid online certificate courses at an advanced level, others explore new subjects at ground level with free certificate courses.
Irrespective of subject and level, studying online can be exponentially cheaper than conventional on-campus education. It also provides candidates with the opportunity to fit their studies around their existing commitments and responsibilities. Armed with little more than a computer and Internet connection, learners of all ages now have access to thousands of quality courses online.
But what else is it about distance learning that's attracting more candidates and educators than ever before? Particularly where paid online certificate courses are concerned, can studying online actually improve on traditional classroom education?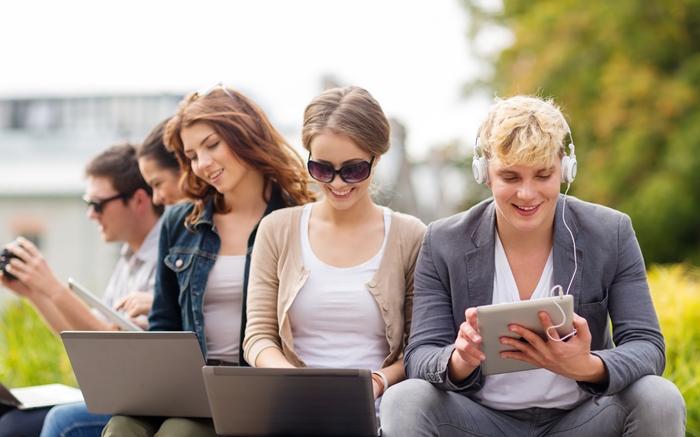 The Growing Appeal of Online Certificate Courses
While there will always be a place for conventional on-campus education, distance learning can also be advantageous in many ways. The appeal for many lying in the following:
1. Online students learn more than on-campus candidates
Statistically, distance learners are more likely to gain the maximum possible value from the courses they take. This is because studying online allows every student to study at their own pace - breezing quickly through some parts of the course, spending more time focusing on others. In fact, a study from IBM reached the conclusion that online learners assimilate up to five-times more material than those who study in a traditional classroom setting.
2. Online learning retention rates are higher with
Retention refers to the proportion of learners who complete their courses following enrolment. Again, research having suggested that distance learning can boost overall retention rates by as much as 60%. That's according to the Research Institute of America, which credits this increased retention with the greater control distance learners have over their study schedules.
3. Online learning requires a lower investment of time
The total time required to complete an online course is significantly lower than a comparable on-campus course. For one thing, candidates are free to study as quickly or gradually as they like. In addition, no commuting to and from classes is involved. All in all, it's estimated that online learning can reduce the total investment of time required to complete a course by as much as 50%.
4. Comfortable surroundings with fewer distractions
Distance learners are also free to create their own ideal learning environments, which can make for a more positive and enjoyable study experience. Some learners - particularly mature students returning to education - can find traditional classroom settings somewhat daunting. Across the board, people are predisposed to learn more when they feel comfortable and content in their surroundings. Another reason why online learners have a tendency to learn more.
5. Online learning is the greener option
As an added bonus, online learning is a significantly more eco-friendly approach to adult education. In fact, a study by the Open University in Britain found that the average online course produces 85% less CO2 emissions and utilises 90% less energy than a conventional classroom course. A great way of taking your education to the next level, while also reducing your carbon footprint.
Choosing Paid Online Certificate Courses
If you are interested in a paid online certificate course, it's important to carry out a few quality checks before enrolling. Examples of which include whether or not the course is endorsed, if the college provides expert tutor support, the level of the resulting Certificate/Diploma and so on.
College-level paid online courses are available in dozens of specialist subject areas. Popular examples of which include business administration, HR management, hospitality management, public relations, beauty therapy, interior design and many more besides. All of which have the potential to unlock new career opportunities for motivated candidates.
Free Certificate Courses
There's also an extensive catalogue of free certificate courses to choose from, which can be great for exploring a new subject at ground-level. Free online courses can pave the way for more advanced studies, or be used to improve key skills and knowledge for practical use.
Again, free course subject areas are diverse - business management, fashion design, event management, customer service, risk management, travel and tourism, supply chain management and many more besides. The perfect way to break into a new subject area, without breaking the bank.
If you're interested in any of our paid or free courses and would like more information on how to enrol, contact a member of the team at Oxford Home Study Centre today.