Why Free Online Courses from UK Colleges Are Worth Taking
The number of UK schools and colleges offering free online courses is at an all-time high. Browse online and you'll find free online courses for UK students covering almost every topic and knowledge area imaginable.
But are these free online courses really worth taking? More specifically, how do these free courses differ from paid courses online from UK colleges?
Free Vs Paid Online Courses
The biggest difference between free online courses and paid online courses is the level at which the subject is examined. With a paid online course, you can typically expect a much more in-depth programme than a comparable free course.
Most free courses are offered as 'taster' courses - brief introductory programmes that provide an overview of the subject's main topics of importance.
In addition, free online courses are typically offered without on-demand tutor support, though will usually come inclusive of all required learning materials.
Lastly, a free course may come with the option of claiming an endorsed certificate or diploma for a small additional fee, upon completion of the course. Whereas with a paid course, this certificate or diploma will be covered by the initial enrolment fee.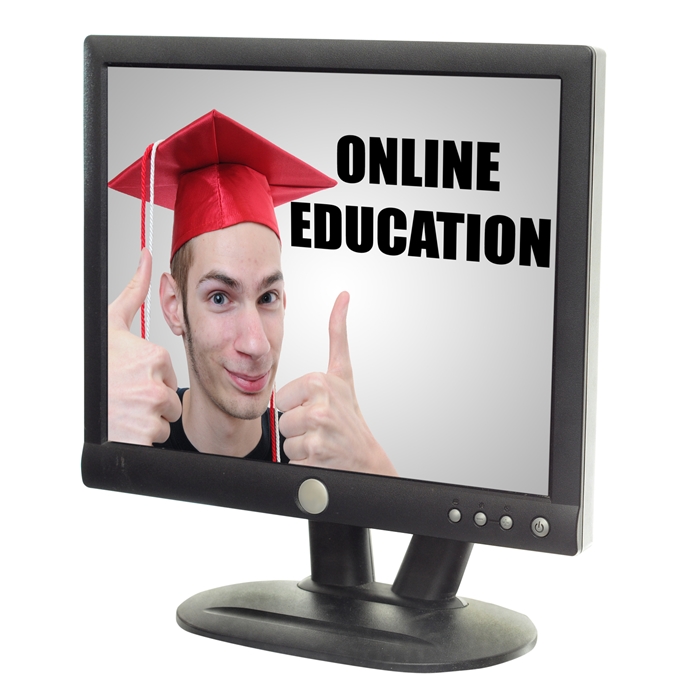 Why Take Free Online Courses from UK Colleges?
In terms of what it is that makes free online courses so popular, the fact that they are free is their most obvious point of appeal. Free online courses allow ambitious learners to study almost any subject they wish, without paying a penny.
Other than this, there are plenty of practical reasons why taking free online courses with UK colleges is a smart idea. A few examples of which are as follows:
1. A Variety of Subjects to Explore
Studying online for free can be the perfect way to introduce yourself to new subjects and professional disciplines. You can try out as many different topics as you like, with nothing to lose if they're not to your tastes. Free courses can therefore be ideal for satisfying your curiosities, and potentially broadening your horizons in the process.
2. Refresh Existing Knowledge and Skills
Free online courses are also popular among learners looking to refresh or update their existing knowledge and skills. Over time, what may once have been an advanced knowledge and understanding of a subject can quickly stagnate. To stay on top of the latest updates and developments in your preferred field, why not take an occasional online course?
3. Try Before You Buy
It could also be that you are thinking of enrolling on a paid diploma programme, but would like to test the waters before committing. Free courses are usually offered as scaled-down versions of their paid counterparts, based on the same study materials and learning resources. Particularly when branching out into new subjects for the first time, free courses can be great for finding out whether or not it's the right course for you.
4. Add Weight to Your CV and Job Applications
Successfully completing free online courses can add weight to your CV in two ways. Firstly, there's the impact and appeal of an endorsed certificate or diploma, which can be claimed as an optional extra upon course completion. Secondly, taking online courses demonstrates ambition, enthusiasm and commitment to continuous professional development. All of which could help you climb the leadership ladder in your preferred profession.
5. Total Flexibility and Accessibility
One of the biggest benefits of studying online in general is the freedom to complete your course at your own pace in your own time. There are no fixed study schedules or deadlines imposed, making it a great option for busy candidates with hectic workloads. Most free online courses from UK colleges can also be taken from anywhere in the world, with no geographical restrictions whatsoever.
6. Nothing to Lose
Last up, the fact that these free courses are offered 100% free of charge means there's nothing to lose by giving them a shot. If you decide that any given course isn't for you, simply set your sights on something new and start again. There are no limitations placed on how many free online courses you can take, though taking multiple courses at the same time with the same college is usually prohibited.
Free Online Courses at Oxford Home Study Centre
At Oxford Home Study Centre, all of our free online courses are based on the same high-quality study materials as our paid programs. Our free course collection features a wide variety of introductory programmes for flexible home study, covering the following topics and knowledge areas among others:
With all study aids and learning resources included as standard, our free courses really are 100% free of charge.
For more information or to discuss the benefits of our free online courses in more detail, contact a member of our admissions team anytime.