Why 2021 is the Perfect Time to Take an Online Diploma Course
Online diploma courses are far from a new addition to the contemporary further education landscape. However, the events of 2020 accelerated the evolution of online education like no one could have predicted.
With much of the world having spent most of the past year under some form of lockdown, the popularity of one year diploma courses has skyrocketed. Increasingly, people are turning to distance learning to make the best of an otherwise unfortunate situation.
But to what extent does this make 2021 the right time to sign up for an online course?
Online Diploma Courses - A New Trend in Adult Education
One of the key factors driving the popularity of online diploma courses in 2021 is accessibility. If there are no conventional diploma colleges near you, there's a world of advanced diploma programmes available 24/7 online.
The COVID-19 pandemic has transformed the way the world looks at education and career development like never before. By 2025, it is estimated that the total combined value of the global e-learning market will surpass $320 billion.
Distance learning has numerous points of appeal as an alternative to conventional education. The opportunity to study from home, no fixed study schedules or deadlines, access to thousands of quality diploma courses and significantly lower costs than on-campus study.
But what's even more important than all of the above is the potential for an online diploma course to give you a major advantage in today's turbulent job market.
One Year Diploma courses - Upskill or Reskill for a Competitive Advantage
Mass unemployment triggered by the COVID-19 pandemic in dozens of nations worldwide is not scheduled for a major turnaround anytime soon. Many businesses have downsized their operations significantly, other organisations have radically changed their business models or shut down entirely.
Increasingly, employers are being forced to do more with less - the fewer employees they can keep on the payroll, the better.
This has resulted in a job market where only the strongest candidates stand any chance of securing the very best positions and holding onto them. By the middle of 2021, the unemployment rate in the UK is expected to hit 2021 - its highest in several years.
But what's different than in recent years is how a sizeable proportion of these jobseekers are highly skilled, extensively qualified and have an impressive educational background. They've simply been made casualties of the COVID-19 crisis and are now seeking employment.
Given the level of competition all jobseekers face right now, upskilling or reskilling for a competitive advantage is advisable. Precisely where an online diploma course could help, boosting both your CV and your expertise to help you stand out from rival candidates.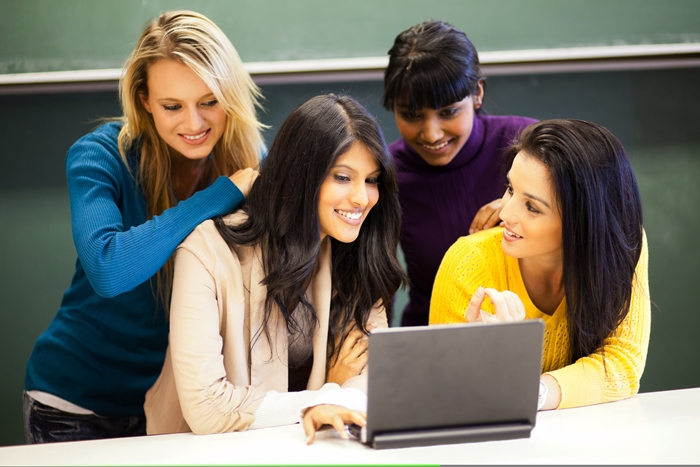 An Uncertain Outlook
For the foreseeable future, the only certainty is a wholly uncertain outlook. Though one thing most UK households can count on is the request (or legal requirement) to spend as much time at home as possible, until the Coronavirus situation is brought under control.
In which case, there's no better time than right now to make the most of the additional time you have available. Whether working from home, working on reduced hours or facing the unfortunate prospect of unemployment, an online diploma course can be comfortably integrated into any schedule.
Whether it's weeks, months or years before life returns to normal, there's likely to be a sizeable gap in the interim. One that could be filled with an online course or training program to give you an edge in the future.
As the vast majority of online courses are self-paced with no time restrictions or deadlines, they are suitable for even the busiest lifestyles.
A Point of Appeal for Employers
However long it takes, a time will come when businesses once again launch recruitment drives and set their sights on new candidates. At which point, employers and decisionmakers will continue to show preference to those who demonstrate a proactive attitude to their career development.
It's worth remembering that studying from home isn't only about building the knowledge and skills needed to perform a specific role. It also demonstrates to potential employers that you are ambitious, enthusiastic, productive and career-focused. These are the kinds of character traits that often take precedence over hard skills and educational accomplishments.
Irrespective of sector and job title, a candidate that shows initiative and commitment to CPD is always more attractive than a candidate who sits around and does nothing, waiting for better things to happen.
In Summary…
2020 proved to be a catalyst for change, bringing forward the evolution of the online learning space that was long-since predicted. What's clear today is that the quality, value and popularity of distance learning will only continue to grow indefinitely.
No longer is an online diploma course considered in some way 'inferior' to conventional classroom education. If anything, the drive and initiative online education demonstrates could help you gain an edge over rival candidates in your field.
The past year has been trying and challenging for the entire world, but there's no better time than right now to start planning for a bright and successful future.
For more information on any of our online diploma courses or to discuss the benefits of distance learning in more detail, contact the admissions team at Oxford Home Study Centre today.
Oxford Home Study has developed various courses, some are these are offered as free starter courses. You can choose a free Management Courses to start with.