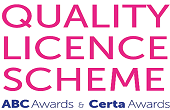 Digital Marketing Certification Course
Ready to take control of your career? With this exclusive Level 5 Digital Marketing Certification Course, your success story starts right here! Oxford Home Study College is proud to offer this exclusive Digital Marketing Certification Course Online, created for ambitious and enthusiastic candidates worldwide! Our most advanced Digital Marketing Course to date provides a comprehensive introduction to one of the world's fastest-growing sectors. Learn how to create and implement an effective digital marketing plan, capitalise on the limitless power of social media and devise a profitable PPC marketing strategy. Get to grips with the basics of search engine optimisation, the mechanics of effective e-mail marketing and the importance of digital brand development. Enjoy the freedom to study in your own time and at your own pace, with full tutor support provided from start to finish! Enrol today and enrich your career prospects for life with an endorsed Level 5 Digital Marketing Diploma!
Why Study Digital Marketing?
Digital marketing has become the new standard for organisations of all sizes worldwide. Traditional offline marketing channels are gradually diminishing in terms of impact and influence. Reaching today's consumer means taking advantage of the most powerful and influential digital marketing channels at our disposal. Digital marketing is a fascinating and dynamic field, which incorporates everything from website design and development to ecommerce marketing to e-mail to search engine optimisation and more. Career opportunities in digital marketing are broader and more appealing than ever before, as businesses worldwide scramble to attract and recruit the most talented candidates. With a Level 5 Digital Marketing Diploma on your CV, the future really is yours for the taking!
Oxford Home Study Centre is proud to welcome candidates from all backgrounds, with no specific entry-requirements to fulfil. This exclusive Level 5 Digital Marketing Diploma is delivered over a series of eight intensive units, each of which concludes with an online assessment:
Unit 1 What is Digital Marketing?
The course begins by providing candidates with a detailed introduction to digital marketing, both as a profession and the wider business concept. Learners study the impact digital marketing has had on business operations worldwide, the recent evolution of digital marketing and why the future of all marketing lies in digital channels.
Unit 2 Social Media Marketing
Candidates are then guided through the unique power and influence of social media, discussing its limitless value as a global marketing channel. The opportunities and challenges associated with social media marketing are discussed, along with the importance of selecting appropriate social platforms for a marketing strategy.
Unit 3 Creating a Digital Marketing Plan
Course unit three provides a detailed breakdown of the effective digital marketing plan, analysing its core components and presenting tips for the plan's successful implementation. The importance of comprehensive planning is also discussed, along with the role target audience analysis plays in the formulation of a digital marketing plan.
Unit 4 Using Google AdWords
An introduction to the world's most powerful and lucrative PPC advertising platform follows in unit four. The mechanics of Google AdWords are explored in-depth, along with the benefits of PPC advertising and how to maximise the ROI on a Google AdWords campaign.
Unit 5 Creating a PPC Campaign
A broader exploration of PPC advertising follows in unit five, which discusses the cornerstones and characteristics of the successful PPC campaign. Candidates explore the scenarios and circumstances within which PPC is a viable strategy, along with the potential limitations and challenges associated with PPC.
Unit 6 Email Marketing
Unit six provides a crash-course introduction to the unique benefits of effective e-mail marketing. Candidates learn how to plan and implement a successful e-mail marketing strategy, while discussing the value of personalisation and the secrets to maximising e-mail open, read and response rates.
Unit 7 Search Engine Optimisation
In unit seven, learners study the phenomenal power and importance of search engine optimisation. Candidates learn how SEO alone can transform the performance and prosperity of any organisation, through a series of on-page and off-page techniques that can be surprisingly simple to implement.
Unit 8 Building Brand through Digital Media
Concluding the course, unit eight details the process of building brand recognition and authority through strategic digital marketing. Online reputation management and enhancement techniques are discussed, along with the importance of proactive PR management as part of a wider digital marketing strategy.
Explore various free courses on our website. You can even take a start with one of our Free Digital Marketing courses today.
Paying in Instalments: £640(interest FREE Instalments)
Deposit: £160
No of Instalments: 12
Each Instalment: £40
Pay in Full: (£100 Discount) £540
At the end of this course successful learners will receive a Certificate of Achievementfrom ABC Awards and Certa Awards and a Learner Unit Summary (which lists the components the learner has completed as part of the course).
The course has been endorsed under the ABC Awards and Certa Awards Quality Licence Scheme. This means that Oxford home study centre has undergone an external quality check to ensure that the organisation and the courses it offers, meet defined quality criteria. The completion of this course alone does not lead to a regulated qualification* but may be used as evidence of knowledge and skills gained. The Learner Unit Summary may be used as evidence towards Recognition of Prior Learning if you wish to progress your studies in this subject. To this end the learning outcomes of the course have been benchmarked at Level 5 against level descriptors published by Ofqual, to indicate the depth of study and level of demand/complexity involved in successful completion by the learner.
The course itself has been designed by Oxford home study centre to meet specific learners' and/or employers' requirements which cannot be satisfied through current regulated qualifications. ABC Awards/Certa endorsement involves robust and rigorous quality audits by external auditors to ensure quality is continually met. A review of courses is carried out as part of the endorsement process.
ABC Awards and Certa Awards have long-established reputations for providing high quality vocational qualifications across a wide range of industries. ABC Awards and Certa Awards combine over 180 years of expertise combined with a responsive, flexible and innovative approach to the needs of our customers.
Renowned for excellent customer service, and quality standards, ABC Awards and Certa Awards also offer regulated qualifications for all ages and abilities post-14; all are developed with the support of relevant stakeholders to ensure that they meet the needs and standards of employers across the UK.
Slowly but surely, every business worldwide is becoming dependent on digital marketing. As a result, career opportunities for qualified and capable candidates have never looked better. Pursue a position with an established organisation, or go into business as a self-employed or freelance digital marketing specialist. This Level 5 Digital Marketing Diploma could also instil the skills, knowledge and confidence you need to start your own digital marketing company from scratch. Entry-level salaries in the field start at around £20,000 with absolutely no upper limits.
Who Should Take This Course?
Our complete course catalogue is open to ambitious learners worldwide, with none of the usual entry criteria to fulfil. This exclusive Level 5 Digital Marketing Diploma was created with the following candidates in mind:
Digital marketers looking to climb the career ladder

Newcomers considering a change in career direction

Candidates interested new business establishment

Anyone interested in freelance or self-employment opportunities

Business owners and managers who lack digital acumen

Jobseekers looking to enhance their employment prospects
Whether new to digital marketing or already working in the field, this advanced Level 5 Digital Marketing Diploma could take your career to the next level! Enrol online, or contact the team at Oxford Home Study Centre for more information!