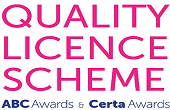 Cyber Security Training Online
Discover how cyber security training online could take your career to the next level, with the committed support of Oxford Home Study Centre! Our exclusive cybersecurity certificate programs are open to candidates worldwide, with no time-restrictions and no entry-requirements to fulfil. Sign up online and join our growing global student community, for the chance to boost your career with an endorsed Level 2 Cyber Security Certificate! This fascinating cyber security training program provides an entry-level introduction to one of the world's most important professions. Study the functions and objectives of cyber security experts, the growing threat posed by sophisticated cybercriminals and the importance of proactive protection. Enjoy the freedom to study in your own time and at your own pace, with expert tutor support provided from start to finish. With all study aids and learning resources included in the initial fee, our exclusive cyber security programs represent unbeatable value for money! This Level 2 Cyber Security Certificate could be all that stands between you and the career of your dreams – enrol online today!
Why Study Cyber Security?
Connected technology and 'smart' devices have transformed the way we live our everyday lives. From the cars we drive to the phones in our pockets, almost everything we encounter is connected to a vast global network. Smart technology may simplify and improve the way we live our lives, but each and every connected device also constitutes a threat. Every business and consumer worldwide now faces the 24/7 threat of falling victim to a cyber-attack. The consequences of which can be horrific, as recent high-profile incidents have demonstrated. Increasingly, public and private sector organizations alike are turning to talented cybersecurity specialists to protect their interests. The result of which is growing demand for qualified personnel worldwide, for whom career opportunities are wide open. cyber security is a complex and challenging field of high responsibility. It's also a field with limitless earnings potential and guaranteed lifelong job security for qualified cyber security experts.
One of our most popular courses, this Level 2 Cyber Security Certificate provides an intensive yet accessible introduction to the fascinating world of the cybersecurity specialist. Enjoy the freedom to study in your own time and at your own pace, with expert tutor support provided throughout. Topics and concepts covered in this entry-level course are as follows:
Unit 1 - Understanding Cyber security
The first module seeks to define the scope, limitations and objectives of contemporary cybersecurity. Candidates are introduced to the concept of rogue software, along with the measures that can be taken to prevent both internal and external attacks. The motivations of the cybercriminal are also considered, along with the consequences of cyber attacks on those affected.
Unit 2 - Types of Malware
Module two explores the various different types of malware, along with the origins of malware and the objectives of malware attacks from the perspective of the cybercriminal. The threat posed by keystroke logging attacks is also discussed, along with how the risks associated with spyware go far beyond simple monitoring and breach of privacy.
Unit 3 - Cyber Security Tools & Techniques
Concluding the course, module three introduces candidates to some of the most effective measures for successfully safeguarding connected technology. The use of multi-level authentication is discussed, along with the benefits of encryption, the use of digital signatures and the differences between antivirus and firewall security measures. Helpful guidelines for creating strong passwords are also provided.
Oxford Home Study offers some free courses in Cyber Security. Explore now on our website.
Paying in Instalments: £340(Interest FREE Instalments)
Deposit: £70
No of Instalments: 10
Each Instalment: £27
Pay in Full: (£60 Discount) £280
At the end of this course successful learners will receive a Certificate of Achievementfrom ABC Awards and Certa Awards and a Learner Unit Summary (which lists the components the learner has completed as part of the course).
The course has been endorsed under the ABC Awards and Certa Awards Quality Licence Scheme. This means that Oxford home study centre has undergone an external quality check to ensure that the organisation and the courses it offers, meet defined quality criteria. The completion of this course alone does not lead to a regulated qualification* but may be used as evidence of knowledge and skills gained. The Learner Unit Summary may be used as evidence towards Recognition of Prior Learning if you wish to progress your studies in this subject. To this end the learning outcomes of the course have been benchmarked at Level 2 against level descriptors published by Ofqual, to indicate the depth of study and level of demand/complexity involved in successful completion by the learner.
The course itself has been designed by Oxford home study centre to meet specific learners' and/or employers' requirements which cannot be satisfied through current regulated qualifications. ABC Awards/Certa endorsement involves robust and rigorous quality audits by external auditors to ensure quality is continually met. A review of courses is carried out as part of the endorsement process.
ABC Awards and Certa Awards have long-established reputations for providing high quality vocational qualifications across a wide range of industries. ABC Awards and Certa Awards combine over 180 years of expertise combined with a responsive, flexible and innovative approach to the needs of our customers.
Renowned for excellent customer service, and quality standards, ABC Awards and Certa Awards also offer regulated qualifications for all ages and abilities post-14; all are developed with the support of relevant stakeholders to ensure that they meet the needs and standards of employers across the UK.
To build the skills and knowledge needed to succeed in cyber security is to pave the way for a remarkable career. There's already a sizeable and growing shortage of qualified cybersecurity experts worldwide. Whether you'd prefer to work with an established organization or go into business as a freelance cyber security agent, career opportunities for qualified candidates are wide open. Just a few typical job titles in the field of cyber security include security consultant, cryptanalyst, cryptographer, security software specialist, security architect, IT security engineer, security analyst and many more besides.
Who Should Take This Course?
Enrolment for this exclusive Level 2 Cyber Security Certificate is open all year round, making now the perfect time to get started! Created by a team of noted academics and experienced cybersecurity agents, this endorsed program was designed with the following applicants in mind:
Newcomers with no specialist knowledge or experience

IT workers looking to climb the career ladder

Business owners, managers and all senior personnel

Anyone interested in starting their own business

Candidates considering freelance or self-employment opportunities

Jobseeker looking to enhance their CVs and employment prospects