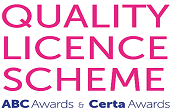 Cyber Security Training for Beginners
Start your journey towards a career in cyber security today, with the help of Oxford Home Study Centre! We specialize in accessible and affordable cyber security training for beginners, with the freedom to study in your own time and at your own pace. Our exclusive cyber security certifications for beginners include all course materials and study aids in the initial fee for unbeatable value for money. Whether considering a career in cyber security or simply looking to protect yourself online, we're standing by to welcome you on board! This Level 1 Cyber Security Course for beginners explores the functions, objectives and limitations of contemporary cybersecurity, along with the threat posed by rogue software, the use of encryption and the importance of authentication. Enjoy expert tutor support throughout your studies, as you work your way to a fully-endorsed Level 1 Cyber Security Certificate! Take the first step towards entry level cyber security certification today, or contact the admissions team at Oxford Home Study Centre for more information.
Why Study Cyber Security?
For some, studying cybersecurity is all about career development. For others, it's simply a case of learning how to protect themselves from a variety of everyday threats. As our dependence on connected technology grows, so too does our exposure to potential cyber attacks. The consequences of a cyber attack can be catastrophic, but it's true to say that the vast majority of online attacks can (and therefore should) be prevented. In some instances, it's as simple as knowing how to protect your accounts and your personal information with viable passwords. In others, it's about understanding the difference between firewall and antivirus security, along with how they work together. To build even a basic understanding of cyber security is to improve your capacity to protect yourself from danger. Irrespective of whether or not you intend to pursue a career in cyber security, you'll find the teachings of this Level 1 Cyber Security Certificate invaluable.
This introductory Level 1 Cyber Security Certificate is perfect for newcomers, with no prior knowledge or experience required. Get to know the basics of cyber security over two insightful modules, with complete tutor support provided as you study:
Unit 1 - Understanding Cyber Security
The first module provides a detailed definition of cyber security, along with the main objectives of cyber security and the most common cybersecurity threats. The differences between internal and external attacks are discussed, along with the threat posed by rogue software, the motivations of the cybercriminal and the potential consequences for the victims of cyber attacks.
Unit 2 - Cyber Security Tools & Techniques
The second module outlines several important tools and techniques for effective cybersecurity, including password protection and multi-level authentication. Candidates learn how firewall and antivirus technology are used to thwart the attempts of cybercriminals, along with the concept of encryption and the use of digital signatures in cyber security.
Explore various free courses on our website. You can even take a start with one of our Fee Cyber Security courses today.
Paying in Instalments: £140 (Interest FREE Instalments)
Deposit: £20
No of Instalments: 12
Each Instalment: £10
Pay in Full: (£41 Discount) £99
At the end of this course successful learners will receive a Certificate of Achievementfrom ABC Awards and Certa Awards and a Learner Unit Summary (which lists the components the learner has completed as part of the course).
The course has been endorsed under the ABC Awards and Certa Awards Quality Licence Scheme. This means that Oxford home study centre has undergone an external quality check to ensure that the organisation and the courses it offers, meet defined quality criteria. The completion of this course alone does not lead to a regulated qualification* but may be used as evidence of knowledge and skills gained. The Learner Unit Summary may be used as evidence towards Recognition of Prior Learning if you wish to progress your studies in this subject. To this end the learning outcomes of the course have been benchmarked at Level 1 against level descriptors published by Ofqual, to indicate the depth of study and level of demand/complexity involved in successful completion by the learner.
The course itself has been designed by Oxford home study centre to meet specific learners' and/or employers' requirements which cannot be satisfied through current regulated qualifications. ABC Awards/Certa endorsement involves robust and rigorous quality audits by external auditors to ensure quality is continually met. A review of courses is carried out as part of the endorsement process.
ABC Awards and Certa Awards have long-established reputations for providing high quality vocational qualifications across a wide range of industries. ABC Awards and Certa Awards combine over 180 years of expertise combined with a responsive, flexible and innovative approach to the needs of our customers.
Renowned for excellent customer service, and quality standards, ABC Awards and Certa Awards also offer regulated qualifications for all ages and abilities post-14; all are developed with the support of relevant stakeholders to ensure that they meet the needs and standards of employers across the UK.
This introductory Level 1 Cyber Security Certificate could help you take that first important step towards a successful career as a cybersecurity specialist. Pursue employment with an established organisation, or consider a world of rewarding self-employment opportunities. Successful candidates may also choose to progress on to diploma level studies, upon completion of this entry-level program. Salaries in the field of cyber security vary wildly, starting at around £25,000 and progressing beyond £100,000 for top-ranking executives.
Who Should Take This Course?
Oxford Home Study Centre offers an extensive range of endorsed cyber security programs, open to ambitious candidates worldwide with no entry-requirements to fulfil. This foundation-level Cyber Security Certificate could be the ideal course for the following applicants:
Newcomers with no prior knowledge or experience

Members of the workforce pursuing promotion

IT workers looking to boost their cybersecurity knowledge

Business owners, managers and senior personnel

Anyone interested in starting their own business

Candidates interested in freelance job opportunities
The most inspiring career journeys begin with a single step – why not take yours right now? Get started on your Level 1 Cyber Security Certificate today, or contact a member of the team at Oxford Home Study Centre for more information.