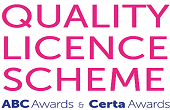 Cyber Security Certification Course
Build the technical skills, knowledge and confidence to pursue a fascinating career in cyber security, with the help of Oxford Home Study Centre! Our most advanced cyber security certification course to date, this exclusive Level 5 Cyber Security Diploma could pave the way for the job of your dreams! Open to newcomers and experienced IT personnel alike, this endorsed program explores the functions, objectives and logistics of effective cybersecurity. Study the differences between internal and external threats, how to detect and remove malware, the complexities of computer forensics and how to create a business-wide cybersecurity policy. Learn cyber security online at a time and pace that suit your lifestyle, with no deadlines or time restrictions to worry about. Start your virtual cyber security classes with Oxford Home Study Centre today and tomorrow could be yours for the taking!
Why Study Cyber Security?
Cyber security is arguably the most relevant and future-proof of all contemporary professions. A field of universal and growing importance, businesses worldwide are facing the ever-increasing threat posed by sophisticated cyber criminals. The more reliant the world becomes on connected technology, the greater the risks each and every one of us is exposed to in our everyday lives. For the cyber security professional, the challenge lies in staying one step ahead of criminal entities at all times. A challenging and continually evolving role, cyber security specialists protect businesses and the public alike from a wide range of threats. To become a qualified cybersecurity specialist is to gain access to a rich and varied job market, with near-limitless earnings potential and guaranteed job security for life.
Our most advanced Level 5 Cyber Security Diploma to date provides an intensive introduction to this fascinating field. Course content is distributed over a series of six in-depth modules, each of which concludes with an online assessment for submission to your assigned tutor:
Unit 1 - Understanding Cyber Security
The first module presents a broad definition and overview of cyber security, outlining the main objectives of cyber security practices and personnel. The concept of rogue software is also introduced, along with effective measures that can be taken to thwart both internal and external attacks. The potential consequences of several types of cyber attacks are also discussed.
Unit 2 - Types of Malware
An introduction to malware follows in the second unit, which details the properties of malware, the origins of malicious software and some of the more common reasons for malware attacks. The importance of preventing malware infection is discussed, along with the extent to which spyware is used for more than simply monitoring and recording actions and activities on remote devices.
Unit 3 - Cyber Security Tools & Techniques
Candidates then discuss a series of important cyber security tools and techniques, including authentication, encryption and the use of digital signatures. The key differences between antivirus software and firewall technology are discussed, along with how to assign effective passwords and the importance of doing so.
Unit 4 - Computer Forensics
The fourth module provides a crash-course introduction to computer forensics, examining the objectives of computer forensics and a detailed breakdown of the initial incident management process. Candidates also consider why some organizations choose not to report cyber crimes, along with which individuals within an organization play a role in computer forensics.
Unit 5 - Developing Cyber Security Policies
The development and introduction of a business-wide cybersecurity framework is discussed in module five, in which candidates learn how each and every member of the workforce plays a role in maintaining security. The concept of due diligence is also discussed, along with who ultimately takes responsibility for enforcing and managing cyber security policies.
Unit 6 - Developing a Cyber Security and Risk Mitigation Plan
Concluding the course, module six breaks down the process of developing an effective cyber security and risk mitigation plan. The primary objectives of risk management are discussed, along with the importance of handling personally identifying information with care and how to effectively identify and mitigate threats, before allowing them to cause harm to a business and its systems.
Explore various free courses on our website. You can even take a start with one of our Fee Cyber Security courses today.
Paying in Instalments: £640(interest FREE Instalments)
Deposit: £160
No of Instalments: 12
Each Instalment: £40
Pay in Full: (£100 Discount) £540
At the end of this course successful learners will receive a Certificate of Achievementfrom ABC Awards and Certa Awards and a Learner Unit Summary (which lists the components the learner has completed as part of the course).
The course has been endorsed under the ABC Awards and Certa Awards Quality Licence Scheme. This means that Oxford home study centre has undergone an external quality check to ensure that the organisation and the courses it offers, meet defined quality criteria. The completion of this course alone does not lead to a regulated qualification* but may be used as evidence of knowledge and skills gained. The Learner Unit Summary may be used as evidence towards Recognition of Prior Learning if you wish to progress your studies in this subject. To this end the learning outcomes of the course have been benchmarked at Level 5 against level descriptors published by Ofqual, to indicate the depth of study and level of demand/complexity involved in successful completion by the learner.
The course itself has been designed by Oxford home study centre to meet specific learners' and/or employers' requirements which cannot be satisfied through current regulated qualifications. ABC Awards/Certa endorsement involves robust and rigorous quality audits by external auditors to ensure quality is continually met. A review of courses is carried out as part of the endorsement process.
ABC Awards and Certa Awards have long-established reputations for providing high quality vocational qualifications across a wide range of industries. ABC Awards and Certa Awards combine over 180 years of expertise combined with a responsive, flexible and innovative approach to the needs of our customers.
Renowned for excellent customer service, and quality standards, ABC Awards and Certa Awards also offer regulated qualifications for all ages and abilities post-14; all are developed with the support of relevant stakeholders to ensure that they meet the needs and standards of employers across the UK.
For some, the dream is to secure high-paid employment with an established organization. For others, studying cybersecurity is all about going into business solo as a freelance contractor. However ambitious your goals may be, you'll be well on your way to achieving them with an endorsed Level 5 Cyber Security Diploma on your CV! Just a few job roles to consider in the field of cyber security include security architect, security engineer, security analyst, cryptographer, security consultant and many more besides. Entry-level salaries of around £25,000 are the norm in cybersecurity, with no upper limits for more senior personnel.
Who Should Take This Course?
If you are hooked on modern technology and have a meticulous eye for detail, this Level 5 Cyber Security Diploma could take you the rest of the way! Created exclusively for Oxford Home Study Centre, this advanced Cyber Security Diploma was designed with the following applicants in mind:
Computer literate candidates with a passion for technology

Problem solving individuals with a keen eye for detail

Existing IT workers looking to climb the career ladder

Candidates interested in self-employment opportunities

Anyone looking to start their own cyber security agency

Jobseekers working on their CVs and employment prospects
With demand at an all-time high worldwide, there' never been a better time to consider studying cyber security. Get started on your Level 5 Cyber Security Diploma today, or contact the admissions team at Oxford Home Study Centre for more information!