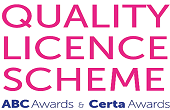 Short Course Certificate Risk Management
Take the first decisive step towards a future career in risk management, with this exclusive Short Course Certificate Risk Management ! Exclusive to Oxford Home Study Centre, this endorsed course provides the perfect introduction to the fascinating world of risk management. Get to know the typical duties and responsibilities of those who work in risk management, along with the importance of a business-wide risk management framework and how poor risk management can threaten a firm's future. Study the various different types of risk, the art of effective risk analysis and how to work with several key risk management tools. Study in your own time and at your own pace, working through your Level 1 Risk Management Certificate Course at a pace that suits your lifestyle. Take that first important step today – it could be the start of something big!
Why Study Risk Management?
No business can afford to turn a blind-eye to risk. Irrespective of its size and nature, every organisation must contend with countless risks at a variety of levels. Some threats can be effectively reduced or avoided, others are out of the company's control. In all instances, a regimented and effective risk management strategy can safeguard a firm's future. Not to mention, enhance its performance and prosperity today. As a result, talented risk managers enjoy limitless scope for career progression on a global basis. Demand for qualified and capable risk managers is at an all-time high, so there's never been a better time to kick-start your career journey!
Our flexible Level 1 Introduction to Risk Management Course provides an accessible and enjoyable alternative to traditional classroom education. Study in your own time with no deadlines or time-restrictions, exploring the art of effective risk management over two detailed modules:
Unit 1. Introduction to Risk Management
The first module provides a broad overview of the concept of risk management, along with its applications in a working environment and the typical duties of the risk management expert. The value of an effective risk management framework is discussed, along with several key risk classifications, working with common risk management tools and the consequences of substandard risk management.
Unit 2. Classification of Risk
Module 2 takes a closer look at a series of major risk classifications that can impact the modern organisation. Candidates examine the origins and effects of various market risks, operational risks, financial risks, economic risks, political risks, legal risks, social risks and more.
Explore various free courses on our website. You can even take a start with one of our Free Risk Management courses today.
Paying in Instalments: £120 (Interest FREE Instalments)
Deposit: £20
No of Instalments: 10
Each Instalment: £10
Pay in Full: (£35 Discount) £85
At the end of this course successful learners will receive a Certificate of Achievementfrom ABC Awards and Certa Awards and a Learner Unit Summary (which lists the components the learner has completed as part of the course).
The course has been endorsed under the ABC Awards and Certa Awards Quality Licence Scheme. This means that Oxford home study centre has undergone an external quality check to ensure that the organisation and the courses it offers, meet defined quality criteria. The completion of this course alone does not lead to a regulated qualification* but may be used as evidence of knowledge and skills gained. The Learner Unit Summary may be used as evidence towards Recognition of Prior Learning if you wish to progress your studies in this subject. To this end the learning outcomes of the course have been benchmarked at Level 1 Award against level descriptors published by Ofqual, to indicate the depth of study and level of demand/complexity involved in successful completion by the learner.
The course itself has been designed by Oxford home study centre to meet specific learners' and/or employers' requirements which cannot be satisfied through current regulated qualifications. ABC Awards/Certa endorsement involves robust and rigorous quality audits by external auditors to ensure quality is continually met. A review of courses is carried out as part of the endorsement process.
ABC Awards and Certa Awards have long-established reputations for providing high quality vocational qualifications across a wide range of industries. ABC Awards and Certa Awards combine over 180 years of expertise combined with a responsive, flexible and innovative approach to the needs of our customers.
Renowned for excellent customer service, and quality standards, ABC Awards and Certa Awards also offer regulated qualifications for all ages and abilities post-14; all are developed with the support of relevant stakeholders to ensure that they meet the needs and standards of employers across the UK.
This quality course could prove instrumental in taking your risk management career to the next level. Ideal for candidates looking to continue on to diploma-level studies, this Level 1 Risk Management Award provides a ground-level introduction to the field of risk management. Jobseekers may find an endorsed award useful for future job applications, while current workers stand to benefit from enhanced promotion prospects. Risk management studies also come highly recommended for business owners, or entrepreneurs interested in starting new businesses.
Who should Take This Course?
Our complete portfolio of courses is open to candidates worldwide, with no time-restrictions and no entry-requirements to fulfil. This Level 1 Risk Management Award may prove of particular interest to:
Newcomers with no prior risk management experience

Members of the workforce in pursuit of promotion

Business owners, entrepreneurs and managers at all levels

Team leaders and project managers

Jobseekers looking to boost their employment prospects

Candidates committed to their ongoing professional development
An endorsed Level 1 Risk Management Award could help you take the next step in your long-term career journey! Enrol today, or contact the team at Oxford Home Study Centre to discuss our courses in more detail!