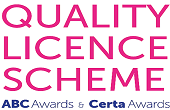 Event Planning Certification
Ready to take that first decisive step towards becoming a successful event manager? With the team at Oxford Home Study Centre behind you, the career of your dreams could be right around the corner! Study in your own time from any location worldwide, for the chance to earn endorsed Level 5 Event Planning Certification! Explore the fascinating field of event management in our most advanced online course to date, which covers the planning, implementation, supervision and optimisation of all types of events! Learn how to put your ambition and enthusiasm to use in the field, studying contingency management, the event marketing process and the importance of quality customer service! If you've ever dreamed of starting your own event management business, now's your chance to make it happen! Get started on your Level 5 Event Planning Certification Online today and the future is yours for the taking!
Why Study Event Management?
Times have changed, and the appeal of material goods is waning. These days, people are far more likely to spend their money on experiences than traditional products. The result of which is a booming global events industry, generating incalculable sums for small and large event management organisations alike. From sophisticated corporate functions to lavish birthday parties to the most enormous music festivals, event managers are the often-invisible architects that make the impossible a reality. A highly-prized and sought-after skills-set, career opportunities for those who excel in event management have never looked better. It's simply a case of taking that all important first-step - our exclusive Level 5 Event Management Diploma has you and your future career covered!
Oxford Home Study Centre is proud to offer an extensive range of premium online study programs, with no deadlines imposed and no entry-requirements to fulfil. This fascinating Level 5 Event Planning Coursetakes place over a series of nine units as follows:
Unit 1. Event Planning and Management: An Introduction
The course begins by providing learners with a detailed introduction to the project management profession, examining the various roles and responsibilities of those who work in event planning. The importance of anticipating and meeting clients' expectations are also discussed, along with the growing demand for event management services worldwide.
Unit 2. Event Types
Unit 2 then turns attention to the various different types of events a professional may be hired to plan and oversee. Examples of which include major and minor public events, business events, personal events and social events, along with the unique requirements and challenges associated with each event type.
Unit 3. Process of Event Planning
An introduction to the complexities of the event planning process follows in the third unit, which details the most important considerations at the initial planning stage. Candidates are familiarised with the criticality of accurate and thorough planning, in accordance with the requirements and expectations of the client.
Unit 4. How to Create an Event Management Plan
Unit 4 details the components of the single most important document in professional event planning. Candidates learn how to produce and work with an effective event management plan, which details information such as scheduling, staffing requirements, communication strategies, contractors and service providers, fire safety, contingency management and more.
Unit 5. Event Planning: Step-by-Step
In the fifth unit, a detailed step-by-step breakdown of the event planning process is examined. Each of the four main stages in the event planning process is discussed – planning & execution, monitoring, controlling and closing - along with the potential consequences that may arise due to inefficiencies or inconsistencies along the way.
Unit 6. Customer Service as a Marketing Strategy
Course unit 6 details how the single most important element in an effective marketing strategy is the provision of superior customer service. Candidates learn how to identify and prioritise marketing objectives, implement a wide variety of marketing techniques and produce a professional marketing plan. The importance of identifying and meeting the expectations of the target audience is also explored.
Unit 7. What is Contingency Plan?
A fascinating introduction to contingency planning follows in the seventh unit, which details the process of drawing up an effective contingency plan. Some of the most common issues and challenges that can threaten successful event planning are discussed, along with how to deal effectively and efficiency with even the biggest crises.
Unit 8. Event Evaluation
The value and importance of thorough event evaluation are examined in the penultimate unit, in which candidates study effective feedback-gathering techniques and working with the data collected. The process of working with customer and contractor feedback in the pursuit of continuous improvement is discussed at-length.
Unit 9. Starting an Event Planning Business
Bringing the program to a close, candidates are provided with a crash-course introduction to the process of starting their own event planning company from scratch. Learners study a breakdown of the effective business plan, how to create and maintain strong relationships with vendors and contractors, the importance of ethics in event management, an introduction to event marketing and how to successfully appeal to a target audience.
Explore various free courses on our website. You can even take a start with one of our free Event Management courses today.
Paying in Instalments: £640(interest FREE Instalments)
Deposit: £160
No of Instalments: 12
Each Instalment: £40
Pay in Full: (£100 Discount) £540
At the end of this course successful learners will receive a Certificate of Achievementfrom ABC Awards and Certa Awards and a Learner Unit Summary (which lists the components the learner has completed as part of the course).
The course has been endorsed under the ABC Awards and Certa Awards Quality Licence Scheme. This means that Oxford home study centre has undergone an external quality check to ensure that the organisation and the courses it offers, meet defined quality criteria. The completion of this course alone does not lead to a regulated qualification* but may be used as evidence of knowledge and skills gained. The Learner Unit Summary may be used as evidence towards Recognition of Prior Learning if you wish to progress your studies in this subject. To this end the learning outcomes of the course have been benchmarked at Level 5 against level descriptors published by Ofqual, to indicate the depth of study and level of demand/complexity involved in successful completion by the learner.
The course itself has been designed by Oxford home study centre to meet specific learners' and/or employers' requirements which cannot be satisfied through current regulated qualifications. ABC Awards/Certa endorsement involves robust and rigorous quality audits by external auditors to ensure quality is continually met. A review of courses is carried out as part of the endorsement process.
ABC Awards and Certa Awards have long-established reputations for providing high quality vocational qualifications across a wide range of industries. ABC Awards and Certa Awards combine over 180 years of expertise combined with a responsive, flexible and innovative approach to the needs of our customers.
Renowned for excellent customer service, and quality standards, ABC Awards and Certa Awards also offer regulated qualifications for all ages and abilities post-14; all are developed with the support of relevant stakeholders to ensure that they meet the needs and standards of employers across the UK.
This advanced Level 5 Event Management Diploma has been designed for the most ambitious candidates, looking to reach the very top of the career ladder. Work towards a position with an established event management brand, or take the first step towards starting your own business from scratch. Event management is also a field that opens the door to limitless freelance and self-employment career opportunities worldwide. At an entry-level position, you'll be looking at a salary in the region of £20,000 with no upper-limits for more experienced event planners.
Who Should Take This Course?
We've eliminated all complex entry-requirements from the equation, providing open and accessible distance learning for candidates worldwide. This exclusive Level 5 Event Management Diploma was designed with the following candidates in mind:
Ambitious candidates looking to excel in event management

Members of the workforce pursuing promotion

Event managers and anyone considering new business establishment

Candidates interested in self-employment or freelance careers

Anyone looking to enhance their CV and career prospects
An advanced Level 5 Event Management Diploma on your CV could breathe life into your career prospects like never before! Enrol online, or contact a member of our student support team for more information!