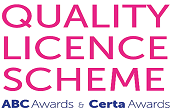 Environmental Officer Course
Interested in a career committed to making the world a better place? A rewarding job where every day brings a new adventure and the opportunity to build a brighter future? Study online for a Level 5 Diploma in Environmental Management and the career of your dreams could be right at your fingertips! This advanced Level 5 Environmental Officer Course provides a detailed introduction to environmental management as both a concept and a profession. Study the most pressing environmental threats, along with the role of the environmental manager in combating and preventing future issues from occurring. Explore the art of effective environmental planning, agriculture, conservation, urbanisation, energy management and so much more besides. Build the knowledge and skills to pursue a rewarding and financially lucrative career in environmental planning, with our flexible and enjoyable environmental certificate programs online!
Why Study Environmental Management?
Environmental management is the study of the extent to which human society impacts and affects the world we live in and its resources. Today, society as a whole is aware of the importance of proactive conservation and environmental preservation. No longer is it possible to turn a blind eye to the way our actions and inactions affect the world around us. Environmental managers are responsible for the projects and strategies that tackle existing environmental issues, while preventing future problems from occurring. Renewable energy, reducing carbon emissions and generally making the world a safer place – all in a day's work for the environmental manager. With demand for talented candidates at an all-time high worldwide, there's never been a better time to consider our exclusive online environmental courses!
This exclusive Level 5 Diploma in Environmental Management is open to candidates at all levels, with no entry-criteria to fulfil and no deadlines. Study from home at a pace that suits you, exploring key environmental management concepts over a series of 10 modules:
Unit 1. Environmental Management: An Overview
The course begins with a detailed introduction to environmental management as both a wider concept and a profession. Candidates learn what exactly is meant by the term 'environment', while considering ecosystems and the effects of the manmade environment. Additional concepts introduced include the food chain and the food web.
Unit 2. Current Environmental Problems Worldwide
Modul two examines some of the most pressing environmental and conservation issues threatening the world right now. Examples of which include global warming, the growing threat to biodiversity and the possible long-term impact of climate change. Potential measures to combat or even reverse climate change are also discussed.
Unit 3. Strategic Environmental Planning and Management
The importance of long-term planning is discussed in module three, which outlines the objectives and potential scope for environmental planning. The concepts of sustainable development and the sustainable environment are explored, along with tools and techniques for more effective environmental planning and forecasting.
Unit 4. Environmental Management System: Key Features
The key features of the effective environmental management system are examined in module four. Concepts and subtopics introduced include environmental trade shifts, effect measurement, impact assessment reports, environmental accounting, an introduction to the environmental audit, energy efficiency, ISO standards and the PDCA framework.
Unit 5. Environmental Planning & Environmental Law
Candidates then explore the extent to which businesses and members of the public alike are bound by certain rules and regulations regarding pollution and general environmental preservation. Waste management legislation is discussed, along with water management from a legal perspective and more.
Unit 6. Environmental Policy Development
Course module six provides a detailed exploration of environmental policy development, examining several key points to consider when creating and implementing environmental policy. The scope and objectives of an environmental policy are also discussed.
Unit 7. Improving Environmental Performance
The importance of striving for continuous improvement in environmental management is discussed in module seven. Candidates learn how there is always room for improvement and expansion in even the most effective and comprehensive environmental policies, which hold the key to long-term sustainability and conservation.
Unit 8. How to Implement Environmental Policy
The implementation of environmental policy is discussed in the eighth module, which also details some of the most common challenges and threats to successful policy implementation. The role of the environmental manager in establishing objectives, monitoring performance and communicating responsibilities is also examined.
Unit 9. Monitoring Environmental Performance
Module nine outlines the value and importance of continuously monitoring, measuring and evaluating the effectiveness (or otherwise) of environmental performance. Candidates also learn how to carry out an environmental audit and analyse the data collected respectively.
Unit 10. Environmental Performance Report & Review
Concluding the course, module 10 guides candidates through the process of both producing and reviewing essential environmental performance reports. The importance of strategic data analysis is discussed, along with how to clearly and concisely present findings to others using standardised document formats.
Paying in Instalments: £640(interest FREE Instalments)
Deposit: £160
No of Instalments: 12
Each Instalment: £40
Pay in Full: (£100 Discount) £540
At the end of this course successful learners will receive a Certificate of Achievementfrom ABC Awards and Certa Awards and a Learner Unit Summary (which lists the components the learner has completed as part of the course).
The course has been endorsed under the ABC Awards and Certa Awards Quality Licence Scheme. This means that Oxford home study centre has undergone an external quality check to ensure that the organisation and the courses it offers, meet defined quality criteria. The completion of this course alone does not lead to a regulated qualification* but may be used as evidence of knowledge and skills gained. The Learner Unit Summary may be used as evidence towards Recognition of Prior Learning if you wish to progress your studies in this subject. To this end the learning outcomes of the course have been benchmarked at Level 5 against level descriptors published by Ofqual, to indicate the depth of study and level of demand/complexity involved in successful completion by the learner.
The course itself has been designed by Oxford home study centre to meet specific learners' and/or employers' requirements which cannot be satisfied through current regulated qualifications. ABC Awards/Certa endorsement involves robust and rigorous quality audits by external auditors to ensure quality is continually met. A review of courses is carried out as part of the endorsement process.
ABC Awards and Certa Awards have long-established reputations for providing high quality vocational qualifications across a wide range of industries. ABC Awards and Certa Awards combine over 180 years of expertise combined with a responsive, flexible and innovative approach to the needs of our customers.
Renowned for excellent customer service, and quality standards, ABC Awards and Certa Awards also offer regulated qualifications for all ages and abilities post-14; all are developed with the support of relevant stakeholders to ensure that they meet the needs and standards of employers across the UK.
This advanced Level 5 Diploma in Environmental Management could position you a step closer to your dream career in environmental preservation and conservation. Whether new to environmental management or already working in the field, an endorsed diploma on your CV could make all the difference. Typical job titles in the field of environmental management include energy auditor, operations manager, PR specialist, sustainability analyst, social scientist, data analyst, project manager and many more besides. Entry-level salaries usually come in around the £20,000 mark, though can exceed £50,000 for more experienced candidates.
Who Should Take This Course?
Oxford Home Study Centre welcomes ambitious learners from all over the world, with no entry-requirements to fulfil and no time-restrictions on our courses. This exclusive Level 5 Diploma in Environmental Management could be the ideal course for:
Candidates with a passion for sustainability and the environment

Members of the workforce interested in promotion

Newcomers looking to secure mid-level positions in the field

Anyone who owns or manages an environmental or 'green' business

Candidates with strong analytical and problem-solving skills

Jobseekers looking to boost their CVs and employment prospects
Our courses are open for enrolment throughout the year, so why not start planning for a better future today? Enrol online, or contact the team at Oxford Home Study Centre for more information!