Accounting and finance are two equally-important disciplines of enormous value to the modern organisation. Likewise, careers in accounting and/or finance can be enjoyable, stable and financially rewarding.
Nevertheless, it's important to understand the key difference between accounting and finance. While many study programs incorporate explorations of both, there are nonetheless important differences between accounting and finance that should be acknowledged.
What is Accounting and Finance?
As an umbrella term, accounting and finance concerns the general monetary management of the respective organisation. Accounting and finance have a great deal in common, though focus primarily on very different aspects of a company's performance.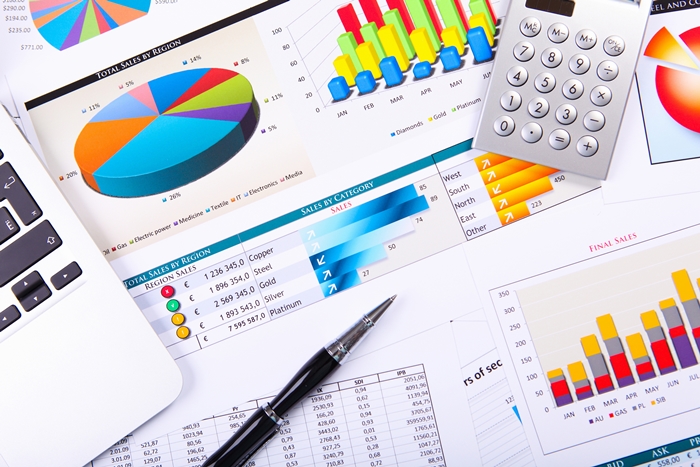 To study accounting and finance is enjoy the broadest possible career prospects in a variety of capacities. Nevertheless, many choose to focus their efforts on one or more specific areas of accounting or finance, rather than providing a complete suite of services covering all bases.
The Key Difference Between Accounting and Finance
Perhaps the easiest way to understand the difference between accounting and finance is to assign a tense to each.
In the case of accounting, the accountancy process concerns the day-to-day flow of money in and out of the organisation. Accountancy comprises a series of responsibilities, which effectively monitor how the business is performing now and what its books are looking like at the time.
By contrast, finance applies more to asset management and liabilities management, targeting the future growth and prosperity of the company. So while accounting focuses on what's happening right now or what has already happened, finance is more about the future.
Of course, there are exceptions to the rules in both instances. For example, an accountant may pinpoint the kinds of patterns that indicate where improvements can and should be made, for the future of the organisation. Likewise, financial specialists priming the business for ongoing growth may be required to work closely with the reports and statements produced by way of everyday accountancy.
So while there are key differences between accounting and finance, there will always be a certain amount of overlap. Accountancy tends to be more about accuracy and attention to detail, whereas finance involves more strategic planning and creativity.
Job Roles in Accounting and Finance
Another simple option for gaining a better understanding of the difference between accounting and finance is to consider a few common job roles in each field. Once again, there will always be a certain amount of overlap, whereby finance and accountancy workers handle certain similar tasks.
Sample accountancy job roles:
Tax preparation
Payroll accounting
Cost accounting
Data collection
Credit analysis
Auditing
Budget analysis
Compiling expense reports
Sample finance job roles
Insurance administrator
Financial manager
Financial analyst
Financial planner
Risk management coordinator
Data analysis
Credit analysis
Forecasting
Budgeting
Should You Choose a Career in Accounting or Finance?
The good news is that no matter which area you choose to focus on, there is no shortage of job opportunities in both accounting and finance. Once again, there's always the option of taking a combined accountancy and finance course, which will help you determine which side of the industry best-suits your capabilities, interests and ongoing objectives.
Not only this, but it's common for those who work in accountancy to switch to more dedicated finance positions, or vice-versa. As there is such a distinct overlap between the two, you may find yourself leading towards a certain role you hadn't initially considered. The more experience and expertise you build in any aspect of accounting or finance, the more likely you are to enjoy a rewarding career for life.
In addition, it's worth noting that it isn't always necessary to obtain a formal degree to work in accountancy and finance at an advanced level. Just as long as you master the prerequisite skills and competencies required to get the job done, you can still offer your services as a professional. Some qualified candidates seek positions with established organisations, while others set about building their own businesses from scratch.
As the strictness of the rules and regulations in the financial sector intensifies like never before, demand for elite accountancy and financial services has likewise seen a huge uptick. Hence, if you've been considering studying accountancy and finance, there's never been a better time to get started.
Enrol today in just a few clicks and gain immediate access to our dynamic digital learning platform! For more information or to discuss your requirements in more detail, contact the team at Oxford Home Study Centre today.