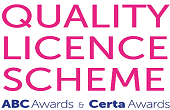 Level 5 Teaching Assistant Course Online
Interested in a rewarding career in education? Looking for a flexible teaching assistant training program to suit your busy schedule? Sign up for this exclusive Level 5 Teaching Assistant Course Online and your success story starts right now! Oxford Home Study Centre specialises in endorsed Teaching Assistant Training Online, open to ambitious candidates worldwide with no experience necessary. Study the roles and responsibilities of the teaching assistant at an advanced level, learning what it's really like to work in a classroom environment and make a vital contribution to pupils' performance. Course content also covers health and safety in the classroom, continuous professional development, how to support pupils with special educational needs and so much more besides. Build the skills, knowledge and confidence needed to pursue a rewarding career in education, as you work your way towards advanced Level 5 Teacher Assistant Certification. Enrol online in just a few clicks, or contact a member of our student support team anytime for more information.
Why Study Teaching Assistant Skills?
Teaching assistants play a role of unique importance in educational environments worldwide. Working alongside teachers and senior support staff, teaching assistants take ownership of a variety of important responsibilities. From monitoring pupils' performance to addressing behavioural issues in the classroom to organising workshops and filling in for teachers in their absence, every day brings new challenges for the professional teaching assistant. For those who make it, a job as a TA can open the door to any number of incredible career opportunities worldwide. If you get a kick out of helping others succeed and consider yourself to be the ultimate multitasker, a career as a teaching assistant could be right up your street. It's a fulfilling and financially rewarding journey that starts with a single step - why not take yours right now?
Our most advanced Level 5 Teaching Assistant Diploma is designed to prime the most ambitious candidates for successful careers in education. Enjoy expert tutor support throughout your studies, as you explore the fascinating world of the teaching assistant over a series of seven modules:
Module 1. Roles and Responsibilities of the Teaching Assistant
The course begins by presenting candidates with a detailed overview of the profession, focusing on the most important duties and responsibilities of the teaching assistant. The personal qualities and characteristics of effective teaching assistants are also discussed, along with the contribution the TA makes to both the education and the wider development of pupils of all ages.
Module 2. Working in the School
Module two introduces candidates to the realities of working in an educational environment, along with common challenges and issues encountered as a teaching assistant. Course content also touches upon the national curriculum, several key clerical responsibilities overseen by the teaching assistant and the importance of approaching the job with a positive and optimistic attitude.
Module 3. Working in the Classroom
A more focused exploration of the classroom environment follows in module three, in which candidates consider the importance of balancing approachability with assertiveness. A detailed overview of both the National Numeracy Strategy and the National Literacy Strategy is also provided, while discussing the role of the teaching assistant in ensuring the current curriculum is delivered.
Module 4. Assessing Students' Performance
Module four provides helpful tips and guidelines for monitoring and measuring the performance of pupils. Some of the most common types of examinations and tests in a typical classroom setting are discussed, along with the importance of assessing pupils' performance in both an individual and group-work capacity.
Module 5. Supporting Pupils with Special Educational Needs
Candidates are then provided with a detailed introduction to special educational needs in the classroom, along with the steps that must be taken to support pupils with a variety of special educational needs. Course content outlines the importance of tailoring the support and assistance provided by the TA to suit the unique needs of each individual pupil.
Module 6. Personal Professional Development
Module six focuses on the value of pursuing continuous development as a teaching assistant, in which candidates learn how to take their TA careers to the next level. Course content also covers the characteristics of the effective personal development plan, along with professionalism, proactivity and motivation as the cornerstones of successful TA services.
Module 7. Creating a Safe Learning Environment
Concluding the course, module seven examines the role of the teaching assistant in creating and maintaining a safe, healthy and enjoyable learning environment. Several key health and safety considerations are presented and discussed, along with tips for identifying potential risks in a classroom setting and the importance of always leading by example.
Oxford Home Study offers some free certificate courses in Teaching Assistant. Explore now on our website.
Paying in Instalments: £640(interest FREE Instalments)
Deposit: £160
No of Instalments: 12
Each Instalment: £40
Pay in Full: (£100 Discount) £540
At the end of this course successful learners will receive a Certificate of Achievementfrom ABC Awards and Certa Awards and a Learner Unit Summary (which lists the components the learner has completed as part of the course).
The course has been endorsed under the ABC Awards and Certa Awards Quality Licence Scheme. This means that Oxford home study centre has undergone an external quality check to ensure that the organisation and the courses it offers, meet defined quality criteria. The completion of this course alone does not lead to a regulated qualification* but may be used as evidence of knowledge and skills gained. The Learner Unit Summary may be used as evidence towards Recognition of Prior Learning if you wish to progress your studies in this subject. To this end the learning outcomes of the course have been benchmarked at Level 5 against level descriptors published by Ofqual, to indicate the depth of study and level of demand/complexity involved in successful completion by the learner.
The course itself has been designed by Oxford home study centre to meet specific learners' and/or employers' requirements which cannot be satisfied through current regulated qualifications. ABC Awards/Certa endorsement involves robust and rigorous quality audits by external auditors to ensure quality is continually met. A review of courses is carried out as part of the endorsement process.
ABC Awards and Certa Awards have long-established reputations for providing high quality vocational qualifications across a wide range of industries. ABC Awards and Certa Awards combine over 180 years of expertise combined with a responsive, flexible and innovative approach to the needs of our customers.
Renowned for excellent customer service, and quality standards, ABC Awards and Certa Awards also offer regulated qualifications for all ages and abilities post-14; all are developed with the support of relevant stakeholders to ensure that they meet the needs and standards of employers across the UK.
Professional teaching assistants gain access to a broad and dynamic job market, both at home in the UK and overseas. TAs play a role of unique importance at primary schools, secondary schools, colleges and special education environments worldwide. The result of which is strong and consistent demand for qualified candidates, in both public and private educational settings alike. While some enjoy life-long careers as professional teaching assistants, others use their position to fast-track their journey to becoming a qualified teacher. Expect to earn approximately £20,000 as a newly-qualified teaching assistant, depending on location and experience.
Who Should Take This Course?
Oxford Home Study Centre is proud to welcome ambitious and enthusiastic candidates from all over the world. This fully endorsed Level 5 Teaching Assistant Diploma may prove of particular interest to the following applicants:
Newcomers with no TA background or experience

School admin staff looking to broaden their outlook

Teaching assistants looking to improve their skills

Anyone with an interest in a career in education

Candidates who enjoy working with children

Jobseekers working on their CVs and employability
Enrolment is open 365 days a year, making now the perfect time to sign up and get started. Submit your application online in just a few clicks, or contact a member of the team at Oxford Home Study Centre for more information.