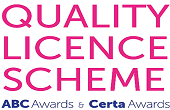 Forensic Accounting Certificate Online
Interested in a career with guaranteed long-term relevance? The perfect position to put your numeracy skills and your eye for detail to good use? If so, this Level 2 Forensic Accountancy Certificate has your future written all over it! Exclusive to Oxford Home Study Centre, this fully endorsed Forensic Accounting Certificate onlineis open to ambitious candidates worldwide! Learn how forensic accountants are playing a role of growing importance in safeguarding businesses worldwide! Learn how to spot the signs of fraud, get to know the psychology of the fraudster and become an asset of limitless value in the eyes of employers! Whether pursuing promotion or interested in starting your own forensic accountancy agency, it all starts with this endorsed course! Get started on your Level 2 Forensic Accountancy Certificate today and take the first step towards becoming a certified forensic accountant - enrolment is open 365 days a year!
Why Study Forensic Accountancy?
For millions of businesses worldwide, the threat posed by financial fraudsters is growing by the day. As the attacks of fraudsters become increasingly sophisticated, businesses are finding themselves in a constant 'cat and mouse' struggle to stay one step ahead. A fight they can only hope to win with the support of talented forensic specialists. Forensic accountants dig deep to detect the signs of fraud that would otherwise go unnoticed. Ultimately, forensic accountancy teams help devise and implement business-wide strategies to prevent attacks from occurring in the first place. The threat posed by fraudsters is not just constant, but intensifying all the time. All of which adds up to unique and long-term relevance for the forensic accountancy sector. Hence, incredible job opportunities for capable and qualified candidates.
Our exclusive Forensic Accounting Courses online provide a fascinating introduction to one of the world's most relevant financial sectors. Course content is delivered over the following four modules, each of which concludes with an online assessment:
Module 1 - Forensic and Investigative Accounting - An Overview
Module one provides candidates with a detailed exploration of the forensic accountancy profession, along with its functions and its importance from a wider business perspective. Several primary fraud classifications are also introduced, along with the responsibilities of investigators and auditors, character traits of the effective forensic accountant and more.
Module 2 - Spotting a Typical Fraudster
Module two explores the psychology of the fraudster, outlining how to identify the behaviours and characteristics of criminals. Course content also examines which individuals and businesses are more likely than others to be targeted by fraudsters, along with effective methods to head would-be fraudsters off at the pass.
Module 3 - Effective Techniques for Fraud Detection
The art of effective fraud detection follows in module three, in which candidates explore a series of trusted techniques for detecting fraudulent activities. Additional subtopics covered include important fraud risk factors, financial statement fraud, revenue recognition detection and more.
Module 4 - The Basics of Collecting Evidences
In the fourth and final module, candidates learn how to gather various different types of evidence and begin assembling a case. The importance of gauging the relevance and value of available sources evidence is discussed, along with various financial records and documents that can be used as evidence in cases of financial fraud.
Paying in Instalments: £340(Interest FREE Instalments)
Deposit: £70
No of Instalments: 10
Each Instalment: £27
Pay in Full: (£60 Discount) £280
At the end of this course successful learners will receive a Certificate of Achievementfrom ABC Awards and Certa Awards and a Learner Unit Summary (which lists the components the learner has completed as part of the course).
The course has been endorsed under the ABC Awards and Certa Awards Quality Licence Scheme. This means that Oxford home study centre has undergone an external quality check to ensure that the organisation and the courses it offers, meet defined quality criteria. The completion of this course alone does not lead to a regulated qualification* but may be used as evidence of knowledge and skills gained. The Learner Unit Summary may be used as evidence towards Recognition of Prior Learning if you wish to progress your studies in this subject. To this end the learning outcomes of the course have been benchmarked at Level 2 against level descriptors published by Ofqual, to indicate the depth of study and level of demand/complexity involved in successful completion by the learner.
The course itself has been designed by Oxford home study centre to meet specific learners' and/or employers' requirements which cannot be satisfied through current regulated qualifications. ABC Awards/Certa endorsement involves robust and rigorous quality audits by external auditors to ensure quality is continually met. A review of courses is carried out as part of the endorsement process.
ABC Awards and Certa Awards have long-established reputations for providing high quality vocational qualifications across a wide range of industries. ABC Awards and Certa Awards combine over 180 years of expertise combined with a responsive, flexible and innovative approach to the needs of our customers.
Renowned for excellent customer service, and quality standards, ABC Awards and Certa Awards also offer regulated qualifications for all ages and abilities post-14; all are developed with the support of relevant stakeholders to ensure that they meet the needs and standards of employers across the UK.
Ideal for newcomers and existing members of the workforce alike, this exclusive Level 2 Forensic Accountancy Certificate explores the profession at an intermediate level. Completion of the course will instil you with the skills, knowledge and confidence needed to take your career to the next level. Work towards securing a role with an established organisation, or offer your services freelance and become your own boss. Career opportunities for qualified candidates abound, with salaries ranging from £20,000 to £50,000 and up for more senior forensic accountants.
Who Should Take This Course?
Armed with a flair for numeracy and a flawless eye for detail, you're already halfway there! This endorsed Level 2 Forensic Accountancy Certificate was designed with the following applicants in mind:
Accountancy workers looking to expand their expertise

Business owners and managers at all levels

Entrepreneurs and anyone considering new business establishment

Workers looking to climb the career ladder

Accountants who lack forensic acumen

Jobseekers looking to join a fascinating specialist field
From start to finish, you can count on the committed support and consultancy of your assigned expert tutor! Sign up for our exclusive Level 2 Forensic Accountancy Certificate today, or contact our admissions team if you have any questions!