Popular among many of the world's biggest businesses throughout the 1950s and 1960s, the concept of strategic planning has undergone a major revival over the past two decades.
Of particular relevance in today's congested business landscape, strategic planning provides small and large organisations alike with the opportunity to gain and maintain a competitive edge.
But what is strategic planning and what are its main functions? More importantly, how can a typical organisation expect to benefit from mastering the art of strategic implementation?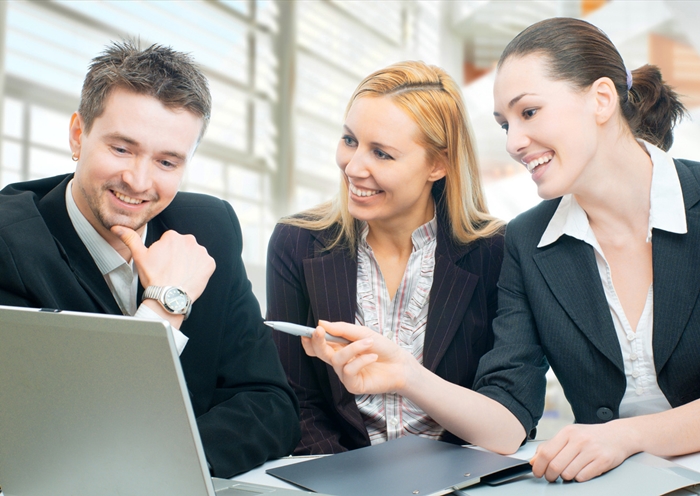 Strategic Planning: What is it?
The term 'strategic planning' is difficult to define, as it often means different things to different businesses. Roughly summarised, strategic planning could be described as the art of effective business strategy development, implementation, evaluation and optimisation.
All of which is conducted in alignment with the long-term objectives and priorities of the business as a whole.
Complex and multifaceted, strategic planning brings together a variety of key departments within the organisation to create unified strategies to achieve shared goals. Human resources, sales and marketing, accounting and finance, senior management - all typically involved in broader strategic planning and strategic management activities within an organization.
What Do you Mean by 'Strategic' Planning?
The 'strategic' aspect is what makes strategic planning different to more conventional planning processes. All businesses plan certain things to a limited extent, but to be strategic about the planning process is to make important decisions based on facts, evidence and data - not just random hunches or vague projections.
Strategic planning is about working off the front-foot, being proactive, staying open-minded and taking a perceptive approach to important planning processes. It means planning carefully and mindfully for the long-term success of the business - not simply 'coasting' along and taking things as they come.
What is the Strategic Planning Process?
The strategic planning process will always look somewhat different from one organisation to the next. As will the content of a strategic plan, along with its alignment to the unique goals of the business in question.
Nevertheless, the strategic planning process always consists of three equally critical stages. Each of which must be shown the same level of priority to ensure a successful outcome:
Stage 1. Strategy Formulation
This is the always the first stage in the strategic planning process, which begins with the organisation conducting a detailed assessment of its current performance, efficiency and outlook. Internal and external audits will often be performed, incorporating SWOT analysis to identify strengths, weaknesses and opportunities for improvement. It will be determined during the strategy formulation stage which current processes, projects and policies are working, which may need to be abandoned entirely and which need adjusting to ensure their alignment with organisational objectives.
Stage 2. Strategy Implementation
Whether or not the strategy implementation stage is successful will usually be determined by the knowledge, experience and competency levels of those tasked with introducing and communicating it to the wider workforce. It is only when all employees at all levels throughout a company are able to get behind a strategy for improvement that it stands any chance of succeeding. A solid framework (or structure) must therefore be developed to ensure the successful implementation of the strategy, which makes best possible use of all available resources and prioritises quality communication.
Stage 3. Strategy Evaluation and Optimisation
This is where the effectiveness (or otherwise) of the strategy will be measured and analysed, in accordance with predetermined KPIs and targets. Internal and external factors are evaluated, general performance is measured, and corrective action is mapped out to further optimise the effectiveness of the strategy as a whole. This process of evaluation and optimisation then continues indefinitely.
What Does Strategic Planning Mean in Terms of Benefits for a Business?
What strategic planning means in terms of quantifiable benefits for a business will be determined by the objectives and priorities of the organisation in question. Implemented successfully, strategic planning can play a major role in the accomplishment of almost any long-term performance goals or economic objectives.
Some of the more universal benefits of strategic planning for all types of businesses include the following:
Strategic planning assists with the formulation of more effective strategies by way of a systematic, logical and controlled approach. Subsequently, strategic planning can make a direct contribution to an organisation's performance, profitability and position within its sector.

It can also foster improved communication between employers and the workforce, ensuring employees at all levels have everything they need to come together in pursuit of collective goals.

Where effective, strategic planning improves empowerment at all levels throughout the organisation. Lower-level employees often play a the most pivotal role in ensuring the strategies devised for the business are implemented efficiently and successfully.
What is a Strategic Framework?
The term 'strategic framework' refers to the methodology by which an organisation defines how an initiative or project supports the company's objectives and priorities. Strategic frameworks vary from one business to the next, though in the vast majority of instances comprise four major components:
The objectives of the business- what should the strategy or project achieve?
Preferred approach- what steps will be taken to achieve these objectives?
Measurement of achievement- how will progress be measured and reported?
Final target- when, where and how will the project be deemed a success?
A strategic framework will always be aligned with the mission, vision and goals (MVG) of the organisation. Each of which must be clearly defined and understood at all levels throughout the business to be effective.
What is Strategic Implementation?
Strategic implementation refers to the process of actioning the various strategies, plans and projects outlined in the strategic planning process to achieve the specified objectives.
A strategic plan is a document (or report) that outlines what needs to happen for the business to reach a set of predetermined goals. Strategic implementation is the subsequent process that follows, incorporating the implementation of the plan, tracking its progress, measuring performance and optimising where necessary.
Oxford Home Study Centre is proud to offer an extensive range of endorsed Business Courses Online, including a free Strategic Planning Short Course which is now open for enrolment.
Sign up online in just a few clicks, or contact our admissions team anytime for more information.