Becoming a Life Coach
Competition in the field of life coaching is ferocious. The reason being that becoming a life coach isn't particularly difficult. Instead, the challenge lies in succeeding as a life coach and building a viable business.
Learning how to become a life coach begins with considering your motivations and priorities. If you're simply in it for the money, you can forget about it. If you anticipate an easy ride from start to finish, it's not going to happen.
In order to succeed as a life couch, you need to have a zest for life, a passion for people and an ambitious attitude. Your priority at all times must be clients you work with – never your own material capital gain.
The field of life coaching can be surprisingly lucrative, but only for those who are in it for the right reasons.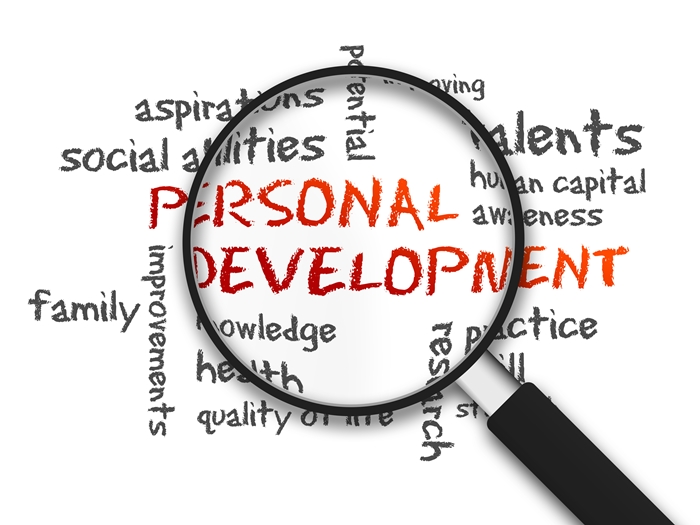 How to Become a Certified Life Coach
In terms of the logistics, there are just six basic steps involved in the process of becoming a life coach. Each of which is of equal importance and should therefore be prioritised accordingly.
Here's how to become a certified life coach and transform your passion for people into a rewarding career:
1. Find Your Niche
First and foremost, you need to think carefully about the specific life coaching niche you intend to focus on. There are various different types of life coaching that address specific issues – career development, relationship issues, health and nutrition, religion and spirituality etc. No life coach can cover all bases, given the time, effort and education needed to master just one of these specialities.
The niche you choose should correspond with your interests, your education and your experience. It should be something that you are genuinely passionate about and a topic that fascinates you. As a life coach, you will only succeed if your specialist field holds as much value to you as it does to your clients.
It should be something you are comfortable to talk about and confident in your knowledge of.
2. Get Certified
Contrary to popular belief, no formal training or education is required to offer services as a life coach. It's not the same as becoming a doctor or psychologist, where qualifications and training are strict legal requirements. However, you cannot expect to be trusted or even take seriously by prospective clients, if you are not certified or able to provide evidence of appropriate training.
There are simply too many qualified and capable life coach is in business today for uncertifiedpractitioners to succeed. Even if you are completely confident in your capabilities and your education to date, certification is essential.
The most popular approach to obtaining life coaching certification is to take an online course and receive your certificate or diploma by post. Online life coaching courses are significantly more flexible and cost-effective than traditional classroom-based courses.
3. Set up Your Business Properly
Becoming a life coach inherently means becoming a small business owner. In which case, you need to do all the things any other entrepreneur would need to do when establishing and launching their business.
A few examples of which include:
Establish your budget– setting up a life-coaching business isn't particularly expensive where traditional overheads are concerned. However, you will need to ensure you have enough money set aside to establish your digital presence, market your business and pay for premises (if you plan on providing in-person coaching).
Create a marketing plan – marketing your life coaching business as aggressively as possible in the early days is essential, as you need to let your audience know you exist. Think about when, where, how and to what extent you will use the online and offline marketing channels at your disposal.
Think about branding – branding covers a variety of considerations – everything from logo and colour scheme right through to the USPs you'll emphasise to sell your services. What is it about your business that makes it a better choice than those your competitors are offering?
Consider outsourcing – oftentimes, it can be faster and more cost-effective to outsource things like web design and development, SEO, accounting and so on to a third-party. Browse freelancer portals to gain access to quality supplemental services at affordable prices.
Of course, you'll also need to find appropriate premises you can afford, if planning on offering traditional life coaching in an office-based setting.
4. Create Your Digital Presence
Building an effective digital presence online means looking beyond simple website design and development. You also need to build an appealing and impactful presence on social media, paying particularly close attention to your LinkedIn profile.
Social media provides an invaluable opportunity to interact with and engage your target audience. It gives people a feel for who you are and what you do, while allowing you to put a human face to the business you run.
Share informative, educational and insightful posts, publish eye-catching images and perhaps even upload a few video clips. If it's something your target audience could benefit from, it's likely to benefit you and your business long-term.
5. Price Your Services
The key to coming up with an appropriate pricing structure lies in checking the rates of your closest competitors. Life-coaching rates vary from as little as £30 per hour to more than £1,000 per session – location and experience being primary influencing factors.
Particularly when getting started, you need to think carefully whether the quality of the service you provide justifies the prices you charge. When attempting to build a new business from scratch, it's worth keeping prices as low as you can get away with as you establish your presence and build your reputation.
However, it's also important to avoid prices that are suspiciously low – often assumed as indicative of poor-quality coaching by prospective clients. Temporary discounts, special offers and preferential rates for block bookings can all be great for getting things up and running.
6. Never Stop Learning
Last but not least, the key to long-term success as a life coach lies in committing yourself to continuous personal and professional development. At all times, you should be making every effort to expand your education, develop your understanding of the niche you specialise in and improve your coaching capabilities.
There's no shortage of options to consider – online courses, lectures and seminars, educational guides and textbooks, video tutorials, local workshops, college and university courses etc. If there's something you could be doing to improve your craft, it's something you should be doing.
Bear in mind that the more experience, qualifications, accolades and achievements you have, the more you can charge for the services you provide. A potentially lucrative investment in your business that should therefore be prioritised at all times.
For more information on any of our life coaching courses or to discuss our online college in more detail, contact a member of our admissions team today.